Almrosen (Flowering Mountain Azaleas) Festival on the Wiedersberger Horn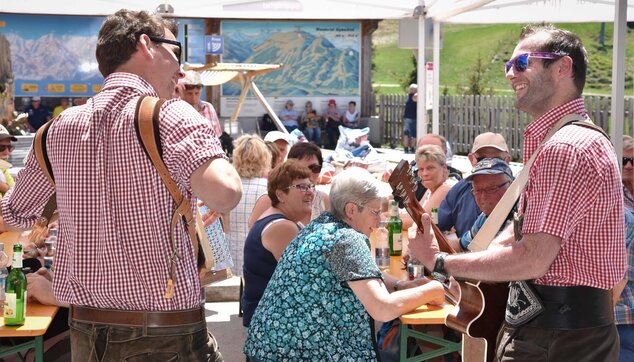 We celebrate the Almrosen (flowering mountain azaleas) with a party on the mountain!
Every year from mid-June to mid-July the mountain azaleas awake from their winter pause and tinge the mountains in the Alpbachtal in a pink hue. Celebrate this unique moment with us and be enchanted by the perfume and sight of this spectacular mountain flora!
Programme:
10:00 a.m.: guided hike to see the mountain azaleas around the Wiedersberger Horn
from 12:00 p.m.: Almrosenfest at the Wiedersberger Horn gondola top station
-- Musical entertainment
-- Alphorn blowers
-- Culinary delicacies such as Kiachln (sphere shaped doughnut speciality)
-- Fun and games in Lauserland
-- Free use of the Wiedersberger Horn gondola lift with the Alpbachtal Card
Admission free! Subject to change!
Date & time
Date
Sat., 24/06/2023
Starts at: 12:00 O'clock (Duration: 4 Hours)
Contact
Alpbachtal Tourismus
Zentrum 1
6233 Kramsach
Venue
Bergstation Wiedersbergerhornbahn
Alpbach 311
6236 Alpbach