St. Nicholas' procession and "Perchten"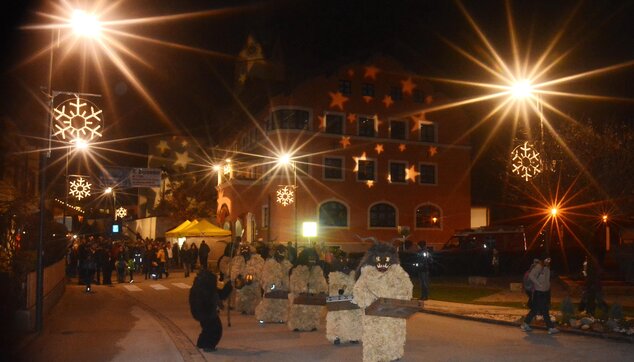 The annual event taking place on 5th December in the village centre celebrates custom and tradition!
At 5:30 p.m. St. Nicholas will arrive and from approx. 6:00 p.m. various "Peaschtlpassen" (Peaschtl=Perchten are associated with midwinter and the embodiment of fate and the souls of the dead) will parade through town.
The Kulturausschuss (Culture Committee) invites everybody to drop by and watch!
Date & time
Date
Tue., 05/12/2023
Starts at: 17:30