Antner Chapel
A chapel with a Lourdes grotto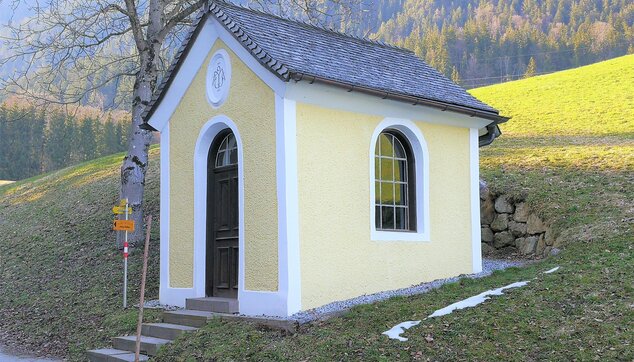 The Antner chapel, a Lourdes Chapel, was built in 1910. It has a shingle-tiled gable roof. Above the round arch portal of the chapel is a beautiful round medallion. Inside the chapel is a flat-arched niche with a Lourdes grotto (partly made of tuff).
A festive Mass, which is always well attended is usually held in the Antner Chapel in August.
Opening hours
The chapel is only open for the Mass in August.
Contact
Andreas Atzl
Oberberg 37
6252 Breitenbach am Inn