Swarovski Kristallwelten Wattens
Swarovski Crystal Worlds transforms Swarovski crystals into constantly changing artistic wonders - an incredible experience!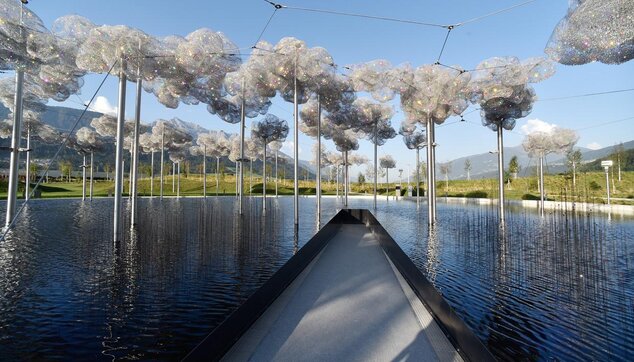 For decades, Swarovski has been bringing moments of wonder to  visitors from all around the world.
International artists show their interpretation of the fascinating diversity of crystal in the Chambers of Wonder. In the spacious garden, the merry go spins round and round. One of the largest Swarovski Stores in the world beckons with jewellery for him and her, figurines and exclusive collectors' and memorabilia items. Round off your visit at Daniels Kristallwelten: The award-winning restaurant spoils you with regional and international delicacies.
Easter magic at Swarovski Kristallwelten
Come together to marvel, be creative, and embark on what is probably the most exciting Easter egg hunt in Tyrol.
Opening hours
Price information
€ 23,00 instead of € 25,00 with your Alpbachtal Card - for adults (based on the admission fee for adults)
Free admission for children under age 5
Tickets can be bought at the tourist office in Reith im Alpbachtal
Contact
Swarovski Kristallwelten
Kristallweltenstraße 1
6112 Wattens