Walking and hiking tours
Difficulty: medium
3-peak-tour Alpbach
Experience three summit crosses with magnificent panoramas. Great circular hike with little altitude difference.
The circular hike starts at the Holzalm in Brixlegg, Zimmermoos. The trail leads in a westerly direction on a flat forest path to the Außerhauseralm. From here continue uphill to the 1st summit cross at the Bischofer Saddle. The view towards the Alpbach and Inn Valleys with the Rofan Range in the background makes every hiker's heart beat faster! Continue towards Hochstrickl. The trail from the Bischofer Saddle to the next summit cross is short, but relatively steep. After about 40 minutes you will be rewarded for your efforts - a lovely clearing and a summit cross! The view is indescribably beautiful and decide for yourself how long the break here should last. Gratlspitze is already beckoning overhead, so let's go up to summit number three! On this section of the trail you can look down into the Inn Valley and then back up towards the Alpbach Vvalley. Shortly before the summit cross, you will see a small hill with an inviting lookout bench. A selfie at this favourite spot is a must and don't forget to enter your name in the peak book. The path to the ridge top with it's 360° panorama is definitely worthwhile. If you count carefully, you can see 26 church towers and over 800 mountain peaks. The quickest way back down leads to the Holzalm. It is also worthwhile stopping a few times along this route to enjoy the views. Around every bend, another view of the impressive Tyrolean landscape awaits - one more beautiful than the other! Route details: Holzalm - Bischofer Saddle: 2,5 km, 150 HM ↑, 80 HM ↓, approx. 40 minutes walking time Bischofer Saddle - Hochstrickl: 0,6 km, 210 HM ↑, 10 HM ↓, approx. 40 minutes walking time Hochstrickl - Gratlspitze: 1,3 km, 180 HM ↑, 10 HM ↓, approx. 40 minutes walking time Gratlspitze - Holzalm: 1,9 km, 0 HM ↑, 440 HM ↓, approx. 45 minutes walking time

Directions
Holzalm - Außerhauseralm - Bischofe Saddle - Hochstrickl - Gratlspitze - Holzalm

Author
Alpbachtal Tourismus

Author's recommendation
Also suitable for a sunrise or sunset hike, take enough drinking water with you, as there is only a well at the starting point.


Details
| | |
| --- | --- |
| Max. Altitude | 1894 |
| Start | Holzalm Brixlegg, Zimmermoos |
| End | Holzalm Brixlegg, Zimmermoos |
| Public access | A12 motorway - exit Kramsach - turn left towards Brixlegg - after approx. 1km turn left onto the Marktstraße - drive through the town past the Mittelschule (secondary school) towards Zimmermoos - initially on a tarmacked road afterwards on a forest track to the Holzalm.  |
| Public transport | not accessible by public transport |
| Parking | Parking lot shortly before the Holzalm |
| Equipment | festes Schuhwerk, Wanderstöcke, Wanderbekleidung, Rucksack, Proviant, Kopfbedeckung, Sonnencreme,... |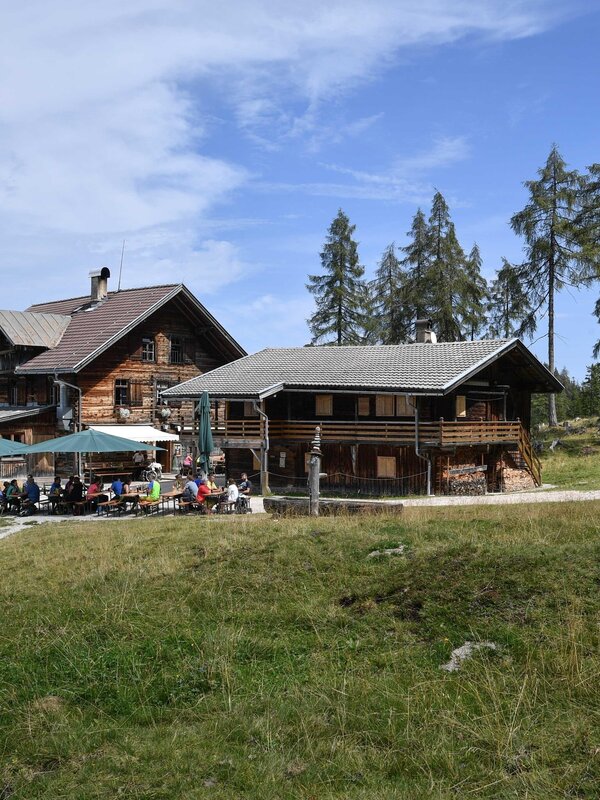 Tips for you
Good to know
There's more!
Similar tours