Road Cycling
Difficulty: difficult
Road bike 17 Highway to Hell - retracing the 2018 Road World Championships routes
This is a very hard tour retracing the 2018 Road World Championships routes. The highlight of the tour is the steepness of the "Höll" (translated "Hell"), which has a gradient of 25%. You need really strong legs for this stretch.
TVB Tour 17 – along the 2018 world championship routes (highway to Höll) Distance 110 km Elevation gain 1400 m Gradient up to 15 % (Gnadenwald), 25 % Höll Best time Spring – late Autumn Grading hard – very hard
Directions
Rattenberg – Schwaz – Pill – Terfens – Gnadenwald – Absam - MARTHA Villages– Innsbruck - HÖLL + Hungerburg – MARTHA Villages– Hall – Mils – Vomp – Jenbach – Kramsach - Rattenberg 0 km (from the start) start Rattenberg, Notburga fountain towards Brixlegg roundabout 3rd exit 22 km along the B 171 via Strass and Schwaz to Pill 22,8 right Pill, turn-off towards Terfens (L 389) 3,9 km along the L 389 to Terfens 26,7 right Terfens, turn-off Fischergasse after 1,0 km half left direction Schlögelsbach/Gnadenwald 31,6 gerade Gnadenwald, continue along the L 225 continue for 7,1 km to Absam 38,7 ! right ! Absam, roundabout 1st exit Dörferstraße (L8) 8,9 km along the L8 via Thaur, Rum, Arzl and Mühlau to Innsbruck 47,6 right Innsbruck, Mühlauer bridge turn right before the Mühlauer bridge onto the Hoher Weg continue along the road for 1,9 km up to the Inn bridge/Höttinger Gasse junction Junction Inn bridge/Höttinger Gasse! The shortest way to reach the old town of Innsbruck is by crossing the Inn bridge! 49,5 ! right ! Höttinger Gasse turn-off continue along the road for 0,4 km, then turn left into the Schneeburggasse continue along the Schneeburggasse for 0,2 km 50,1 right Dorfgasse turn-off over approx. 1,9 km, 250 m elevation and a 25% incline – via the so-called "HÖLL" to the Gramartboden! continue along the road for 1,6 km at km 53,6 turn into the Höhenstraße after 150 m one reaches the Hermann Buhl square 53,8 Hungerburg, Hermann Buhl square, splendid rewarding views over Innsbruck! straight back and over 3,7 km down the Höhenstraße 57,5 left Höttinger church, Riedgasse turn-off continue on for 0,85 km and turn left into the Innstraße / Hoher Weg continue along the road for another 1,2 km 59,6 left Big crossroads, Anton Rauch Straße turn-off onto the L8, 9,0 km along the road through Mühlau, Arzl, Rum and Thaur back to Absam 68,6 right Roundabout 1st exit towards Hall after 1,0 km take the 4th exit at the roundabout, Kaiser Max Straße continue along the road for 1,9 km to Mils 71,5 right Mils, turn-off in front of the church towards Unterdorf Continue along the road for 2,4 km to Baumkirchen Turn left at the crossroads, after 0,5 km cycle round the church onto the Dorfstraße, short descent, cycle next to the train tracks for 5,0 km 80,3 left L222 junction towards Terfens 16,0 km along the L222 and L215 via Neu Terfens, Terfens , Vomp and Stans to Jenbach 96,3 Straight Jenbach, along the L7 after 0,5 km 3rd exit at the roundabout towards Wiesing after 0,4 km turn left uphill along to the L215 97,6 right L215 junction continue along for 10,5 km passing through Wiesing and Münster to Kramsach at km 108,1 in Kramsach, take the 1st exit at the roundabout to Brixlegg after 0,8 km take the 3rd exit at the roundabout to Rattenberg 110 finish Rattenberg
Author
Manuel Hufnagel
Additional information
Bike

Safety guidelines
Right-hand traffic in practice. Please obey the highway code, road safety and vehicle rules.


Details
Max. Altitude
898
Start
Rattenberg, town main square fountain
End
Rattenberg, town main square fountain
Public access

Leave the motorway at the Kramsach/Alpbachtal exit, turn left towards Brixlegg/Rattenberg. Take the third roundabaout exit. Rattenbergs car parks are to the left and right after 400m (partly free of charge).

 

- or by bike https://radrouting.tirol/

Public transport

Train station nearby

Parking
By train to Rattenberg train station, by car to one of the parking areas in Rattenberg (east or west).
Equipment

Helmet, sun glasses, gloves, rain proof clothing, bike outfit, first aid kit, replacement inner tube, tire lever, bike pump or cartridge, mobile phone, cash, bank card, drinking bottle, energy gel or bar, cap or bandana, leg and arm warmers.

In any case - equipment should be adapted to the time of year.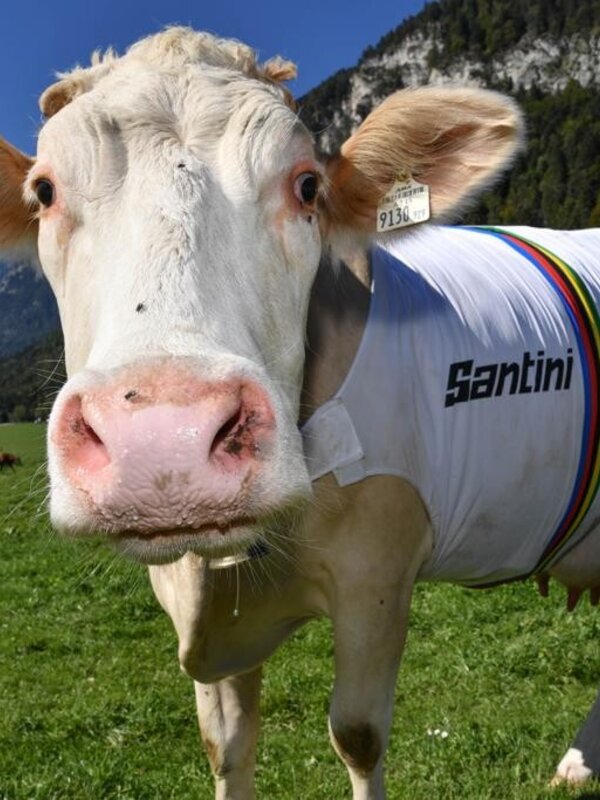 There's more!
Similar tours