Guided tour - Hildegard von Bingen Garden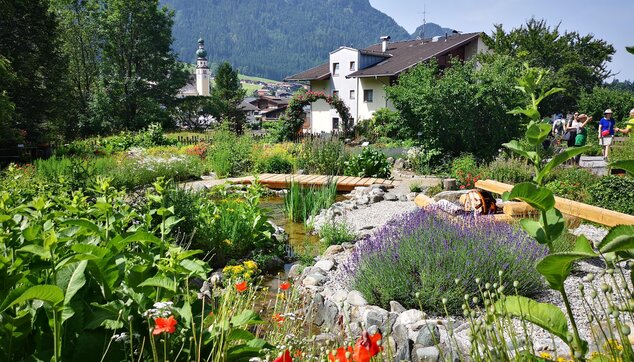 Be fascinated by the diversity of local flowers and herbs! Every Wednesday you can learn about all kinds of medicinal herbs on a guided tour (in German!) through the flowering show and recreation garden according to Hildegard von Bingen. The 900 m² large field is home to a recreation area, a barefoot path, a massage path and a shallow water area with calming, burbling water.

About the offer
Suitable for
Families with children
Small groups
FAQ / good to know
Duration: approx. 1 hour

Guided tours are not held on Sundays or public holidays or in case of rain!

Please register by 4:00 p.m. the day before at one of the Alpbachtal tourist offices or call tel. +43 5337 21200 or book online on SEPP - My Alpbachtal App
Meeting point
10:00 a.m. Hildegard von Bingen Garden (Sonnbichl - near the elementary and secondary school)
Price information
€ 8,00 with your Alpbachtal Card
€ 10,00 per person without Alpbachtal Card
On-the-spot payment
Cancellation information
In case you need to cancel, please notify the tourist office!