Open air yoga at the lake in Reith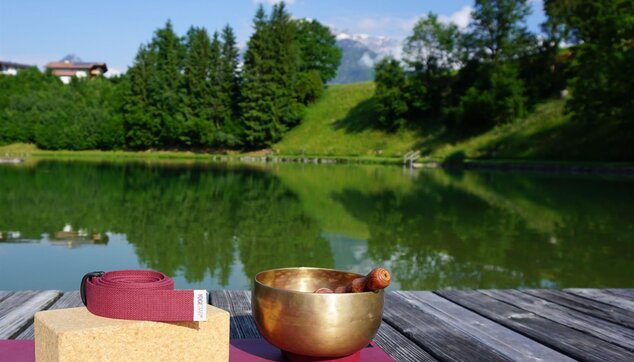 Strengthen, stretch and stabilise the entire body with Hatha yoga. Ideal for all yoga enthusiasts (whether beginners or advanced). Yoga in the great outdoors helps you calm down. Not only your lungs benefit from the fresh air, but the soul is charged with strength and serenity - both can be put to good use.
About the offer
FAQ / good to know
Duration: approx. 1,5 hours
In good weather only
Please register by 4:00 p.m. the day before at one of the Alpbachtal tourist offices or call tel. +43 5337 21200, book directly with Christina Tramberger, tel. +43 660 5634477 or book online on SEPP - My Alpbachtal App
Price information
With Alpbachtal Card: € 10,00
Without Alpbachtal Card: € 12,00
On-the-spot payment
Cancellation information
In case you need to cancel, please notify the tourist office!