Betina´s Fashion
Relax, browse, try and see the latest fashion trends! Betina's team want you to feel at ease and are happy to offer you a cappuccino or a glass of Prosecco in the bar area. To make the youngest shoppers feel at home, Betina's has a ball pool and a drawing table for playing and painting and provides soft drinks.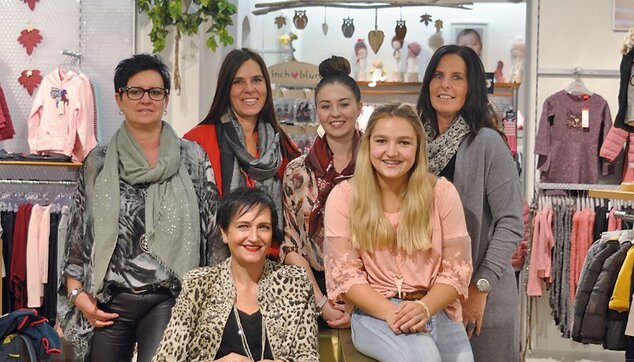 Make shopping for you a little bit easier and a little bit more fun for the youngest shoppers!
The "hour of birth" for BETINA´S was on 27th October 1986. Since then, the business area has been expanded to 350 m2 in four renovations and the range of products on offer has grown steadily. Today, the shop houses a baby, children and teenager department as well as a wide range of young fashion & ladies and big beauties items in sizes 42 - 54.
Opening hours
01/01/2022 - 31/12/2025
monday - friday
09:00 - 12:00

01/01/2022 - 31/12/2025
monday - friday
14:00 - 18:00

Every first Saturday of the month also open from 9.00 - 12.00 a.m. and from 2.00 - 5.00 p.m.
Contact
Betina´s Moden
Betina Gasteiger
Südtirolerstr. 16
6240 Rattenberg