Gerti's farm produce
The farm shop in Kundl stocks egg noodles, turkey meat from their own farm, honey from their own apiary and homemade egg liqueur.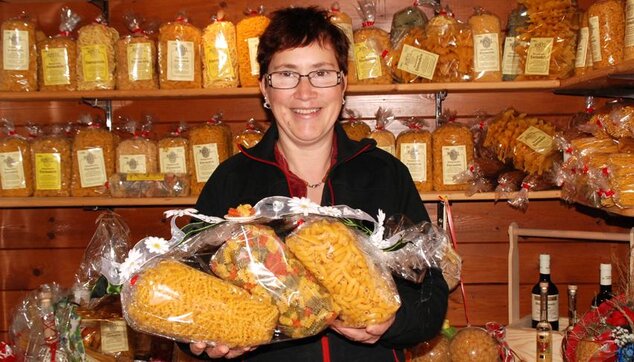 Gerti's Hofladen in Kundl stocks a variety of products:
The pasta is made with durum wheat semolina and freshly beaten egg from their own hens. The different colours are created by adding spinach, tomato or beetroot. Speciality pasta comes in a variety of flavours such as porcini, chilli, garlic or wild garlic. Eggless pasta is also produced as well as products made with whole grain spelt semolina or spelt flour.
The turkey meat comes from their own livestock and is portioned and vacuum-packed.
Honey is derived from the farm's own apiary. A special treat is the homemade advocaat (eggnog).

Opening hours
Always open
Monday - Thurday and by prior arrangement!
Contact
Gerti's Hofladen
Gerti Kistl
Möslbichl 27
6250 Kundl