Jausenstation Tiefenbachklamm
The Jausenstation Tiefenbachklamm is situated at 650 m and is an ideal place to stop and have something to eat and drink.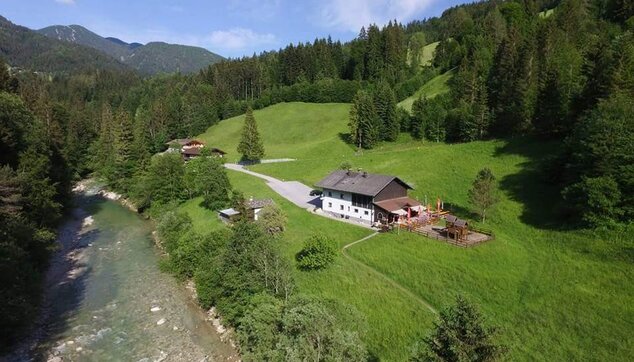 The Jausenstation Tiefenbachklamm at the upstream end of the Tiefenbach Gorge can be reached by car from Brandenberg. 
The daily changing specialities on the menu or the traditional Tyrolean fare must be tried.
The inviting terrace, two cosy parlours with bar and the children's playground offer something for all age groups. 
Opening hours
01/05/2023 - 20/08/2023
monday - sunday
10:00 - 17:00

21/08/2023 - 15/10/2023
monday - sunday
11:00 - 16:00

Closed on rainy days and in winter!
Contact
Jausenstation Tiefenbachklamm
Monika Boy
Brandenberg 42
6234 Brandenberg