Rosary Chapel on the Reither Kogel
Daily Rosary prayers.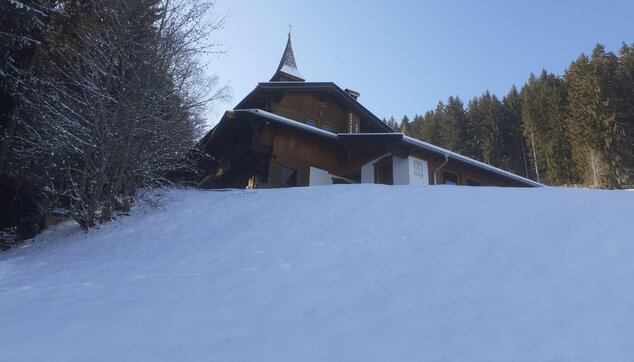 Splendid views over the Alpbach and Inn Valleys await chapel visitors.
The chapels' interior is fascinating. The chapel is lovingly decorated with religious works of arts. Among all the statues and paintings, a metal box sticks out. It is a kind of rosary prayer jukebox, thet can play four different prerecorded rosary prayers.
On average, 6.000 pilgirms visit the Rosenkranzkapelle in Reith im Alpbachtal annually.
Parking: at the beginning of the Rosary Path leading to the chapel (200m).
Opening hours
Rosary prayers are held on the following days:
Monday, Thursday, Friday, Saturday, Sunday at 1:00 p.m.
Tuesday at 8:00 a.m., Wednesday at 8:00 p.m.
Contact
Rosenkranzkapelle
Josef Stoll
Reither Kogel
6235 Reith i. A.