Sauna and indoor swimming pool at the Hotel Alphof
The indoor swimming pool and sauna are open to outside guests (for details please see below).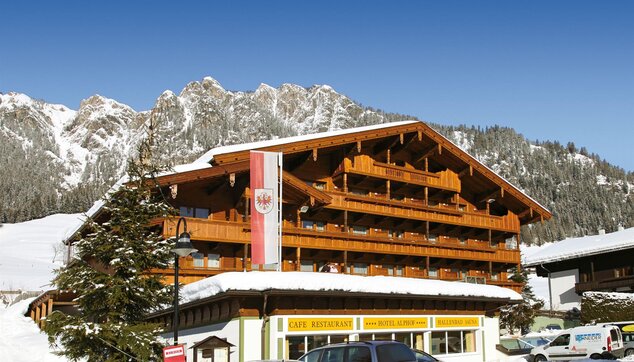 Spend a relaxing time-out in the Hotel Alphof's own indoor swimming pool and the cosy sauna area. Whether hotel guest or external visitor, relax and recharge your batteries at the Hotel Alphof wellness area. Leave the daily routine behind you and treat yourself to a moment of peace and relaxation.
Opening hours
For opening hours please see Hotel Alphof opening times!
Price information
Indoor pool until 3:00 p.m.:
Admssion for adults: € 6,00 / children: € 3,00
Sauna and pool (combo price only!) as from 6:00 p.m.
Adults: € 10,00 / children: € 6,00
The wellness facilities are not open to the public between 3:00 and 6:00 p.m.
Contact
Hotel Alphof
Johann Heim
Alpbach 486
6236 Alpbach