St. Peter Parish Church
The church in Reith im Alpbachtal is dedicated to St. Peter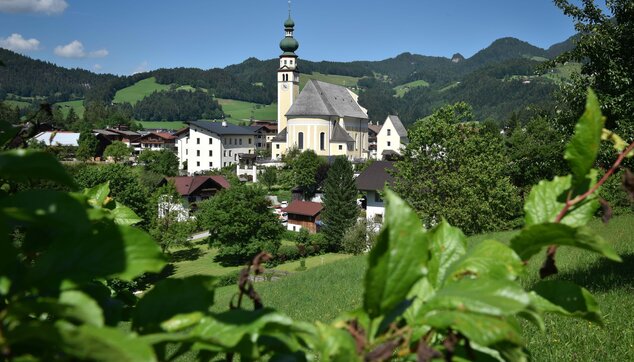 The St. Peter's Deanery church in Reith was first mentioned in a document in 1187.
The painter Joseph Schöpf, born in Telfs in 1745, immortalized his wife as St. Notburga and himself as a beggar in the painting inside the church. The Gothic baptismal font made of red marble is a remainder from the original church; it is placed in the present church, which Andrä Hueber built in 1805 in classicism style. The frescoes were painted by Josef Högele and the organ built by Karl Reinisch in 1930.
The bell tower houses a church bell by the famous artist Gregor Löffler (1560). The Chapel of Peace in the cemetery is dedicated to St Michael and St. Margaretha and was first mentioned in 1338.
Opening hours
Church services:
Sat 7:00 p.m.
Sun 10:00 a.m.
and according to notice board!
Contact
Pfarrkirche Hl. Petrus
Pfarrer
Dorf 5
6235 Reith im Alpbachtal