Zotten fram
The Zotten farm is close to Alpbach village centre and the Mühlbach Path.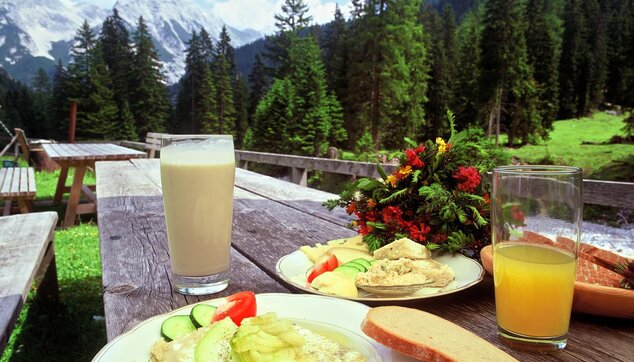 Discover our farmhouse and indulge in the unadulterated taste of nature. Treat yourself or surprise your loved ones with our gift boxes containing the finest regional products. In winter, you can savor the unique flavors of Graukäse (grey cheese) and homemade farmhouse butter.
During summer, our own bees produce delicious honey. As part of the family program, you'll also get exclusive insights into the world of beekeeping, where farmer Hannes Moser will share everything about crafting our delicious honey from the rich Alpbach mountain region. Find more information about the Alpbachtal Family Program here.
Don't miss the opportunity to explore the treasures of nature at Zotten Farm.
Opening hours
farm sale - by prior arrangement
Contact
Bauernhof Zotten
Hannes Moser
Alpbach 99
6236 Alpbach