Arrival by train in the Alpbachtal
The holiday already begins with the arrival! With the train you travel stress- and congestion-free and arrive relaxed at your holiday destination. Thanks to its ideal location, the Alpbachtal holiday region can be reached quickly and easily by train.
Travel times and saving tips
Fast, safe, inexpensive and without traffic jams and stress - eight direct connections to Tyrol every day as well as countless connections with easy transfers. You can travel really cheap with the Europa-Spezial of the railroad as well as the Sparschiene!
From Munich
7 x daily at 2-hour intervals with the Eurocity in only 1:25h

From Hamburg via Hannover: daily with the ÖBB night train "Nightjet
Car transport from Düsseldorf and Hamburg-Altona to Innsbruck (only unloading point in Tyrol is Innsbruck main station)

From Frankfurt: via Damrstadt | Heidelberg | Stuttgart | Ulm | Ravensburg | Lindau
1 x daily by Railjet

From Amsterdam:
1x daily by Nightjet and
1x weekly by TUI Ski Express: Night train or combination ticket with train, accommodation and 6-day ski pass, always on Fridays (23.12.23 - 12.03.2024)

From Vienna: 14 x daily (hourly intervals: Railjet)

From Graz: 2 x daily (1x Eurocity, 1x Intercity)

From Zurich: 6 x daily (2-hour intervals: 5x Railjet and 1x Eurocity)

From Verona: 5 x daily (2-hour interval: Eurocity)

From Bologna: Mon-Fri 3 x daily, Sat-Sun 2 x daily (Eurocity)

From Venice: Mon-Fri 1 x daily, Sat-Sun 2 x daily (Eurocity)

From Budapest: 1 x daily (Railjet)
Arrival from Germany
Family Savings Tip
Own children and grandchildren under 15 travel free of charge. More info on www.bahn.de/oesterreich.
(Please enter train station JENBACH or WÖRGL)
With ÖBB from Hamburg via Munich to Jenbach
Jenbach is also very easy to reach from Hamburg with only one change in Munich in 7:51 hours.
Seven times a day, the German train runs from Munich to Wörgl in Tyrol in 1:10 hours.
Arrival from Austria
Economy rail
Travel comfortably and environmentally friendly with the ÖBB-Railjet, ÖBB-EC or ÖBB-IC. From only € 9,00 with the Sparschiene from all over Austria to Tyrol. 1st class already from € 19,00.
Family savings tip when traveling from Austria
Max. 4 children accompanied by an adult travel free of charge with the Sparschiene ticket up to the age of 15.
Further information at www.oebb.at/sparschiene
With ÖBB from Vienna to Jenbach
The ÖBB Railjet takes vacationers from Vienna to Jenbach 16 times a day. The fastest trains take only 3:47 hours to cover this distance, which is significantly faster than a trip by car.
NEW: 3 x daily from Vienna to Wörgl with the Westbahn starting in December 2022
Arrival from Switzerland
From Switzerland to Austria there are cheap train tickets from CHF 37,00 for example from Zurich to Jenbach. Booking link https://www.sbb.ch/
With ÖBB from Zurich to Jenbach
If you want to travel from Switzerland, the Eurocity takes you from Zurich to Jenbach in only 4:20 hours (change in Innsbruck).
Arrival and mobility on site
We recommend arriving by express train (ICE/IC/EC) to Jenbach station or Wörgl station. From Jenbach the onward journey to Alpbachtal is the fastest. The train station is about 10 km away from Alpbachtal.
The onward journey by bus from both stations is free on presentation of your reservation confirmation. Regional trains also stop in Brixlegg and Rattenberg. Directly at check-in you will receive your personal Alpbachtal Card. With this guest card all bus rides within the region are free of charge during your vacation!
Train connections to Jenbach and Wörgl
Here you can find all relevant information about train connections from the EU.
Our tip
ÖBB Nightjet combi ticket
From Germany with the Nightjet, from Austria with Railjet & Co. With the combination tickets you travel not only comfortably and congestion-free into the vacation, but also still at sensational combination prices! With the Alpbachtal Card you can also use the ski and regional buses in the region free of charge! So even your car can take a short break.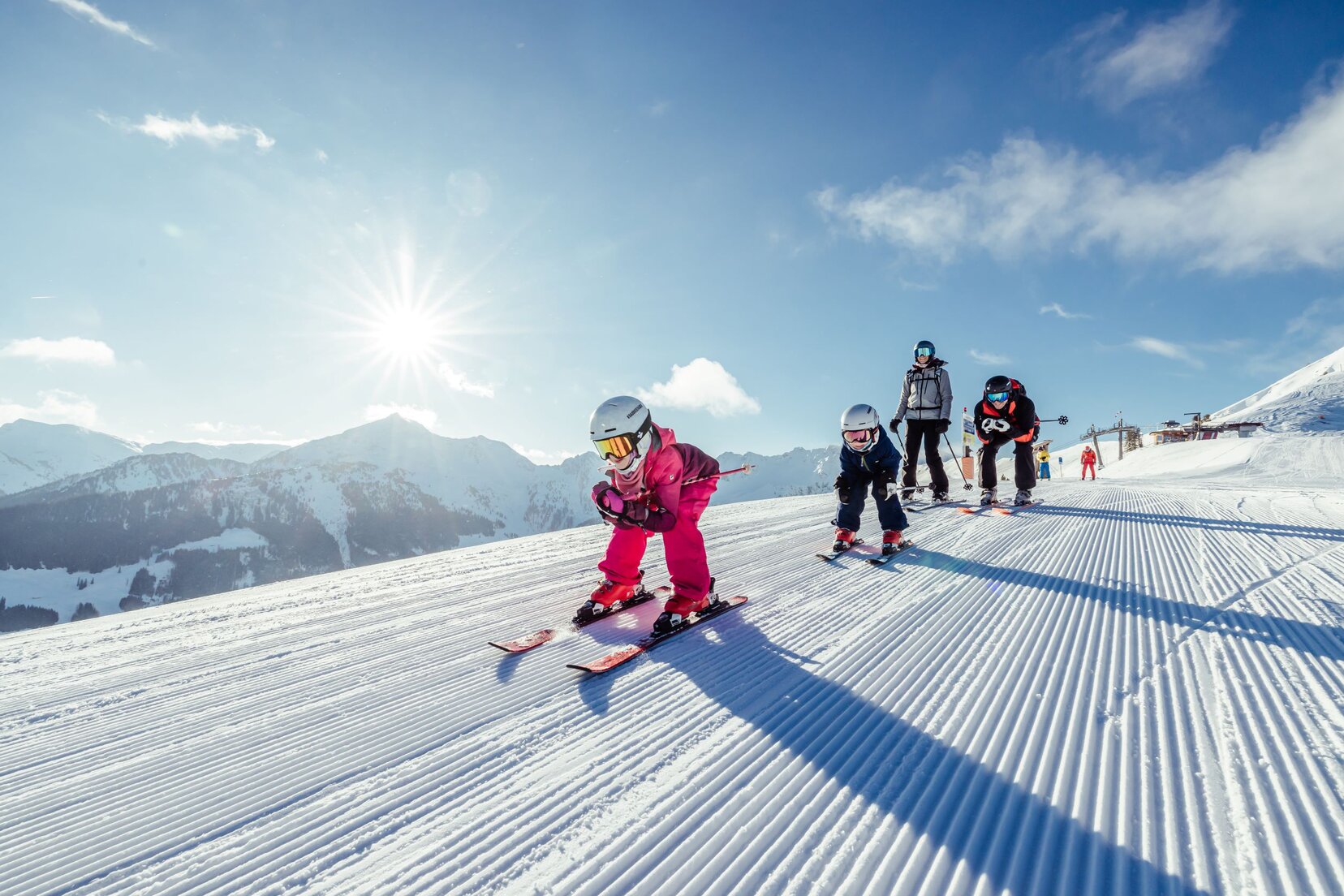 Skiing holidays with the nightjet
Board a train in the evening and wake up in the Alpbachtal in the morning: from the word "go" head off into a relaxed winter time-out with the ÖBB combination offer.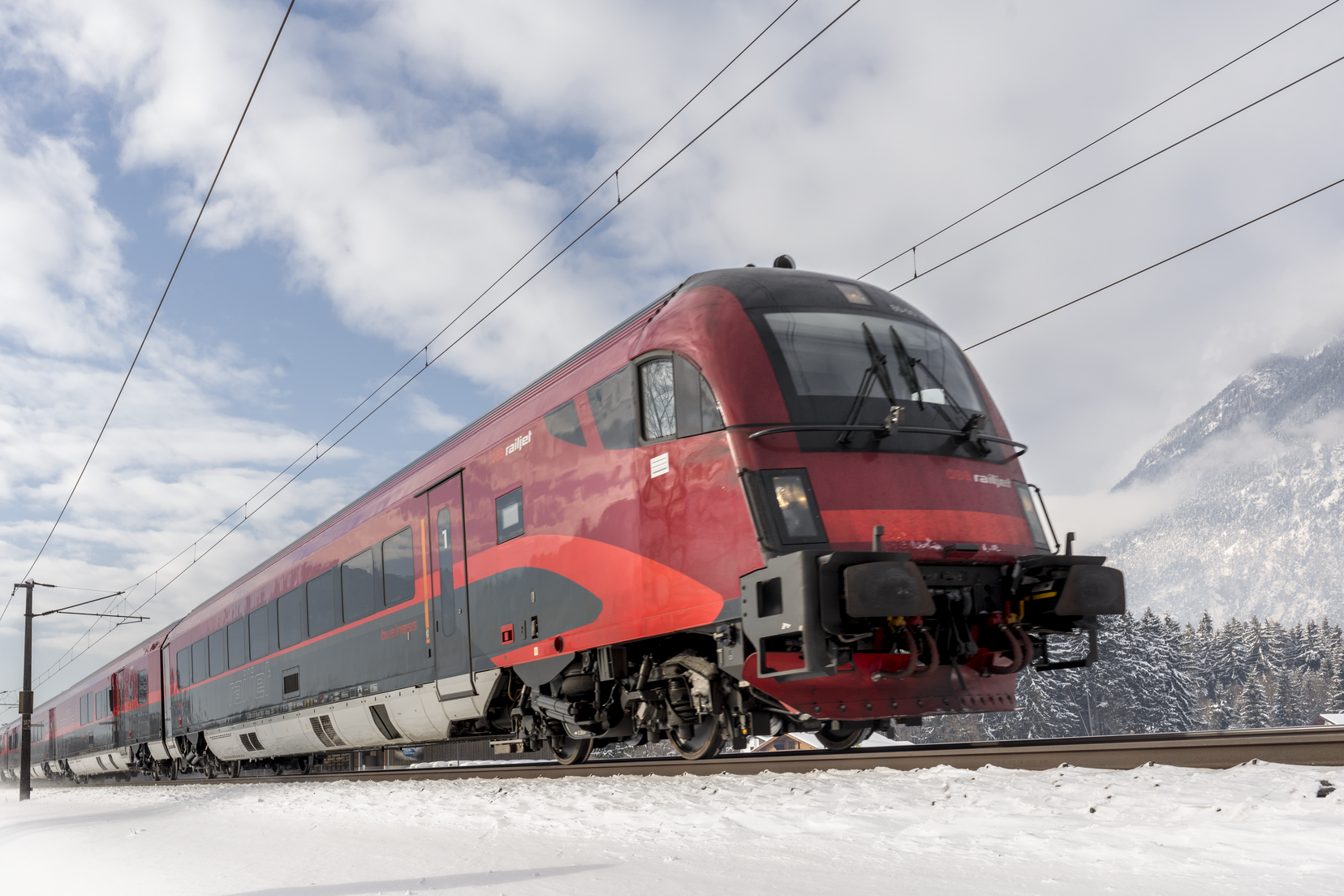 Take the Railjet...
.. and come to the Alpbachtal!
Arrive with the Railjet - ski ticket and discounted ski equipment rental rates included.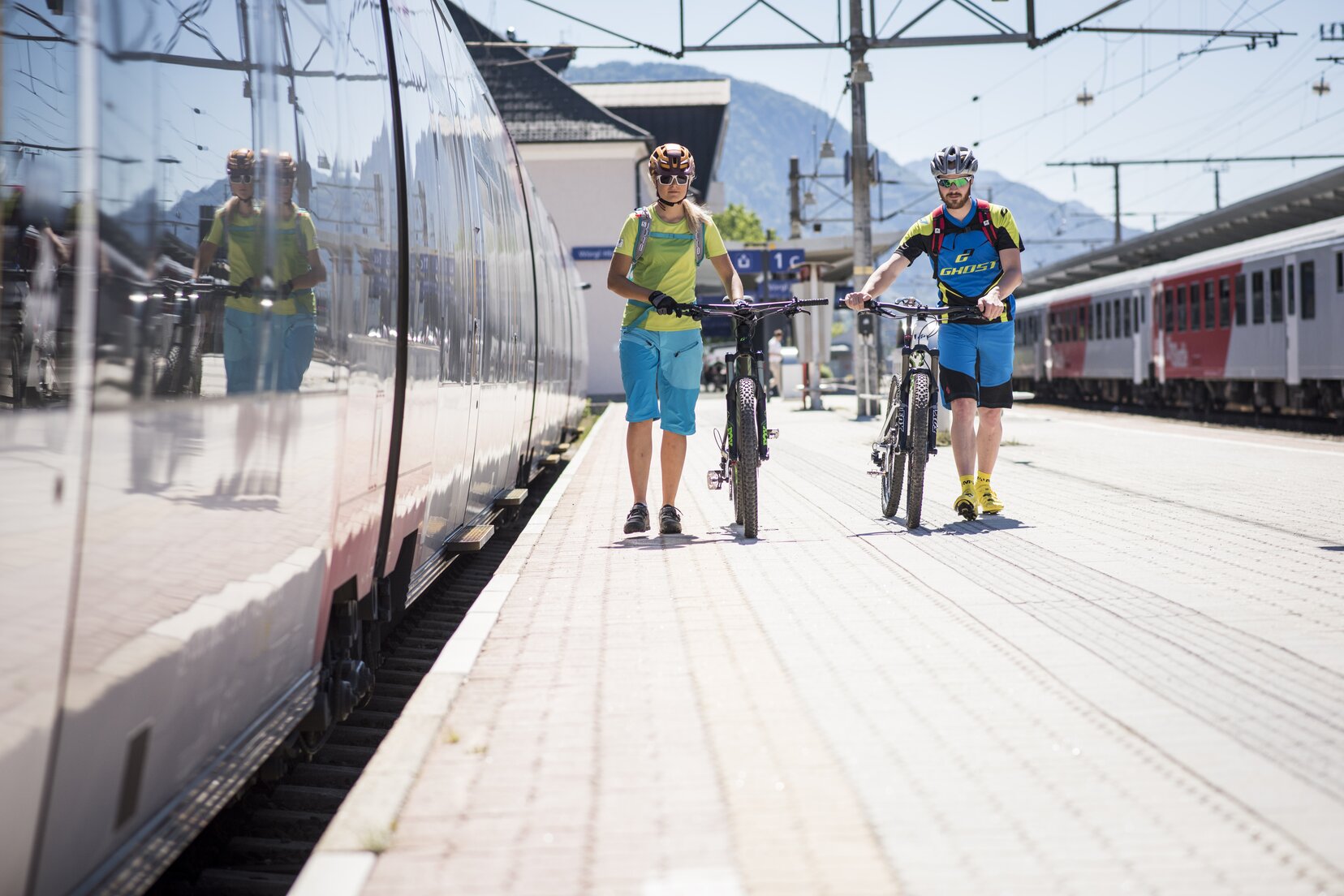 Summer in the Alpbachtal by nightjet
Come visit us in sumemr and take the nightjet. We have amazing offers for you (train and accomodation already included in the price)