Your guest card
Alpbachtal Card Summer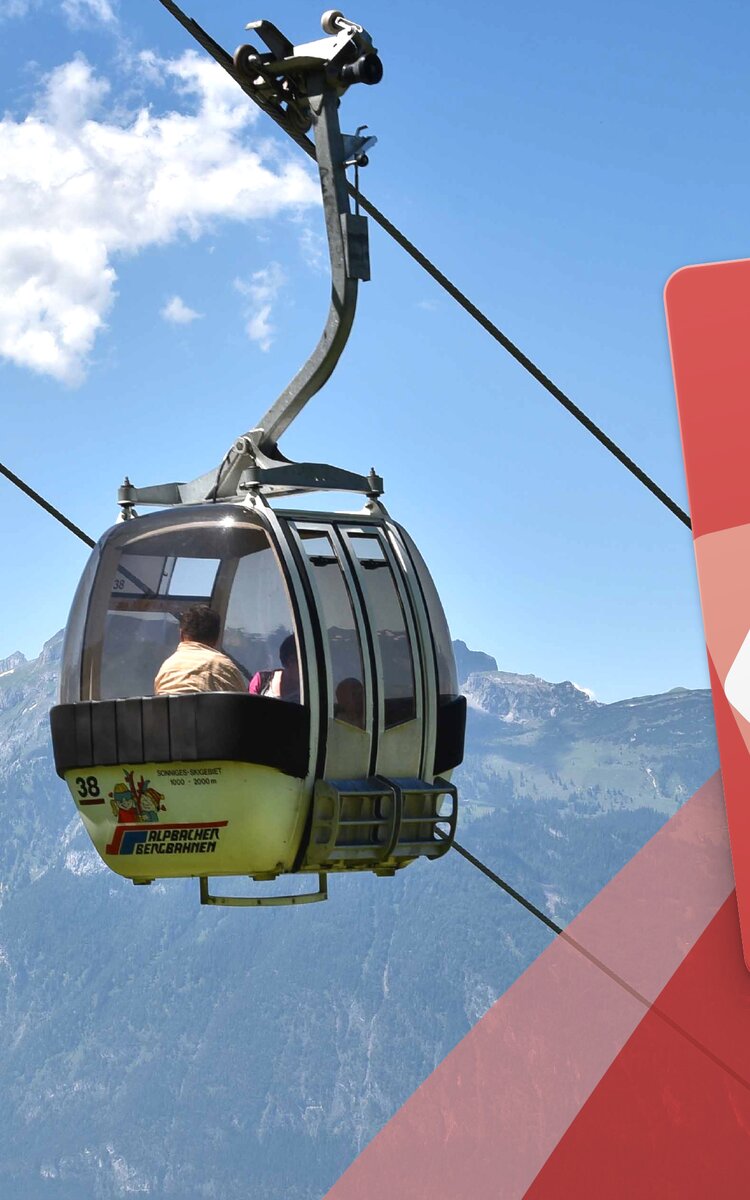 A card for the whole family!
The Alpbachtal Card – summer with benefits
Lush meadows, rugged ranges, a light blue sky and mountains as far as the eye can see: that is summer in the Alpbachtal! With the Alpbachtal Card you can enjoy the sunny season to the full. The region offers you and your family not only practical and interesting inclusive services, but also numerous discounts.
What do you have to do to benefit from this offer? Nothing, the Alpbachtal Card is free of charge and will be given to you at your accommodation when you check in.
Alpbachtal Card Folder PDF
WEEKLY CARD PROGRAMME AT A GLANCE
Plan & book your experiences
Maintain a clear overview
Discover the extensive Alpbachtal Card programme and simply save the practical PDF to your mobile phone so that you can access it at any time.
So you can already plan your holiday and look forward to unforgettable experiences.
Alpbachtal Card Programme PDF
Book your experience online
Secure the versatile hiking and activity programme at the best conditions.
Register now directly via the Alpbachtal Shop and secure your place for unforgettable experiences. What are you waiting for?
Book your experience now!
You love water & bathing fun?
Then take a look here:
Admission is included with the Alpbachtal Card.
Public bus rides:
Getting from A to B in the region? It's very practical to take the bus every hour and the Alpbachtal Card is your ticket!
Journeys with the bus are included within the 10 municipalities of Alpbach, Brandenberg, Breitenbach, Brixlegg, Krmasach, Kundl, Münster, Radfeld, Rattenberg and Reith i. A..
The Alpbachtal Card General Terms and Conditions apply!
Permanent campers excluded – please contact your campsite for details
Subject to change!
Parking fees at the lakes, mountain lifts, etc. are not included in the Card services! Please observe the parking fee notices!