UNIQUE LOCATIONS FOR YOUR EVENT IN THE ALPBACHtal
Event locations with a special flair
Are you looking for an idyllic and quiet seminar room by the lake or a rustic mountain pasture for your next conference? We have summarised the best and most unique seminar locations for you.
Event centre Malerwinkel 
Meetings in historic walls - up to 120 people
The Malerwinkel Rattenberg. A house of diversity that combines the medieval charm of Austria's smallest town with 21st century architecture. A house for seminars, culture,
events, exhibitions, conferences, festivities and celebrations...
4 conference rooms (the largest holds up to 180 people), roof terrace, restaurant
Equipment: Internet connection, pin board, flip chart, beamer, screen, microphone, light-sound, video technology
Bischoferalm Alpbach
Rustic alp with panoramic view and wellness - 20 to 100 people.
The rustic Bischoferalm is located above Alpbach at 1,350m. Seminars and events can only be booked here in combination with at least 2 overnight stays for a maximum of 20 people. The Bischoferalm offers the perfect setting for your seminar in the mountains. During breaks, the large terrace with its wonderful panoramic view invites you to relax for a while! Vitality garden with Finnish sauna, bio sauna, steam bath and the silent alp (relaxation room) are also available.
Equipment: flipchart, pin board, internet connection, beamer, screen, DVD player, microphone intercom system.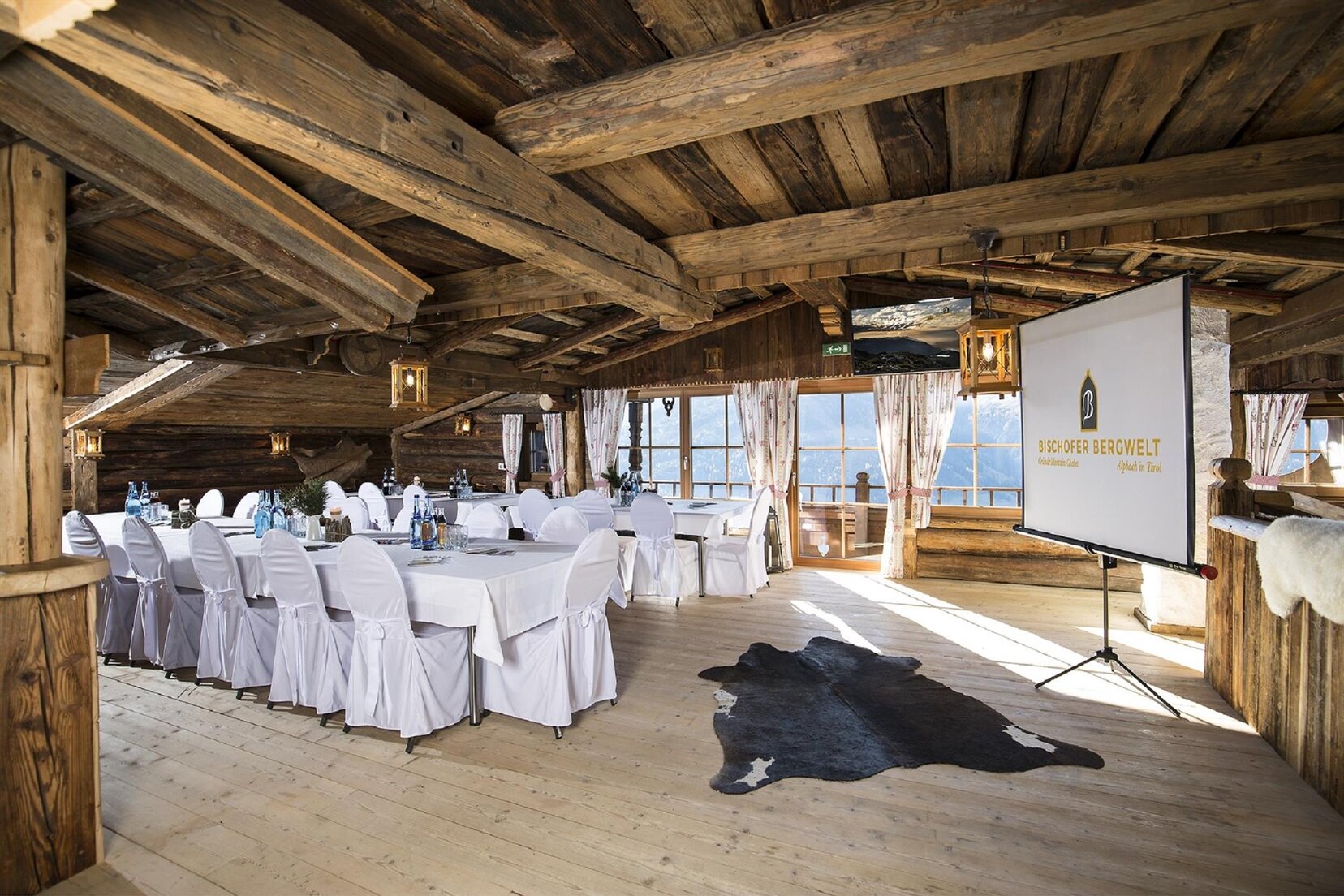 Boutique Hotel Schloss Matzen
Seminar in the castle - up to 20 people
The special ambience for further education! The Boutique Hotel Schloss Matzen provides an impressive ambience for business matters. Modern equipment in suitable rooms is available for the seminar. Due to the historical premises, the hotel is ideally suited for seminars/meetings for up to 20 people. The whole castle can also be rented. Overnight stays directly in the hotel are possible.
Equipment: The desired equipment is available on request for a fee.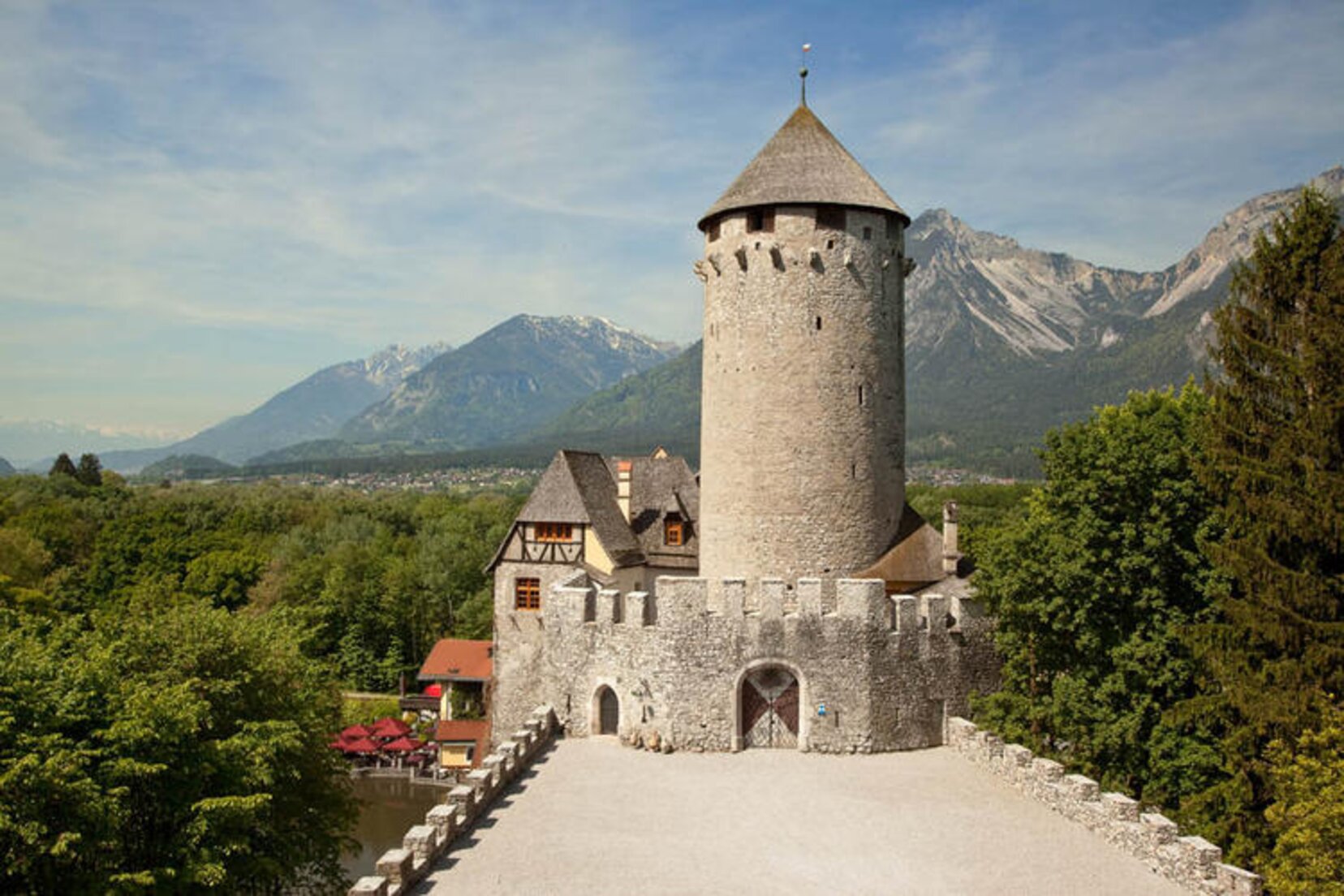 Die Haslacherin Reith
Seminar on the farm - up to 24 people
The creative room on the farm in the middle of the countryside. The light-flooded seminar room is designed for groups of up to 24 people, with cinema seating for up to 36 people. Breakout sessions and breaks can be held indoors but also in the directly accessible garden with panoramic views of the Alpbachtal mountains. Catering with regional food partly directly from the farm. Parking spaces are available directly at the farm. Overnight accommodation in the courtyard possible.
Equipment: projector, screen, flipchart, presentation case, WLAN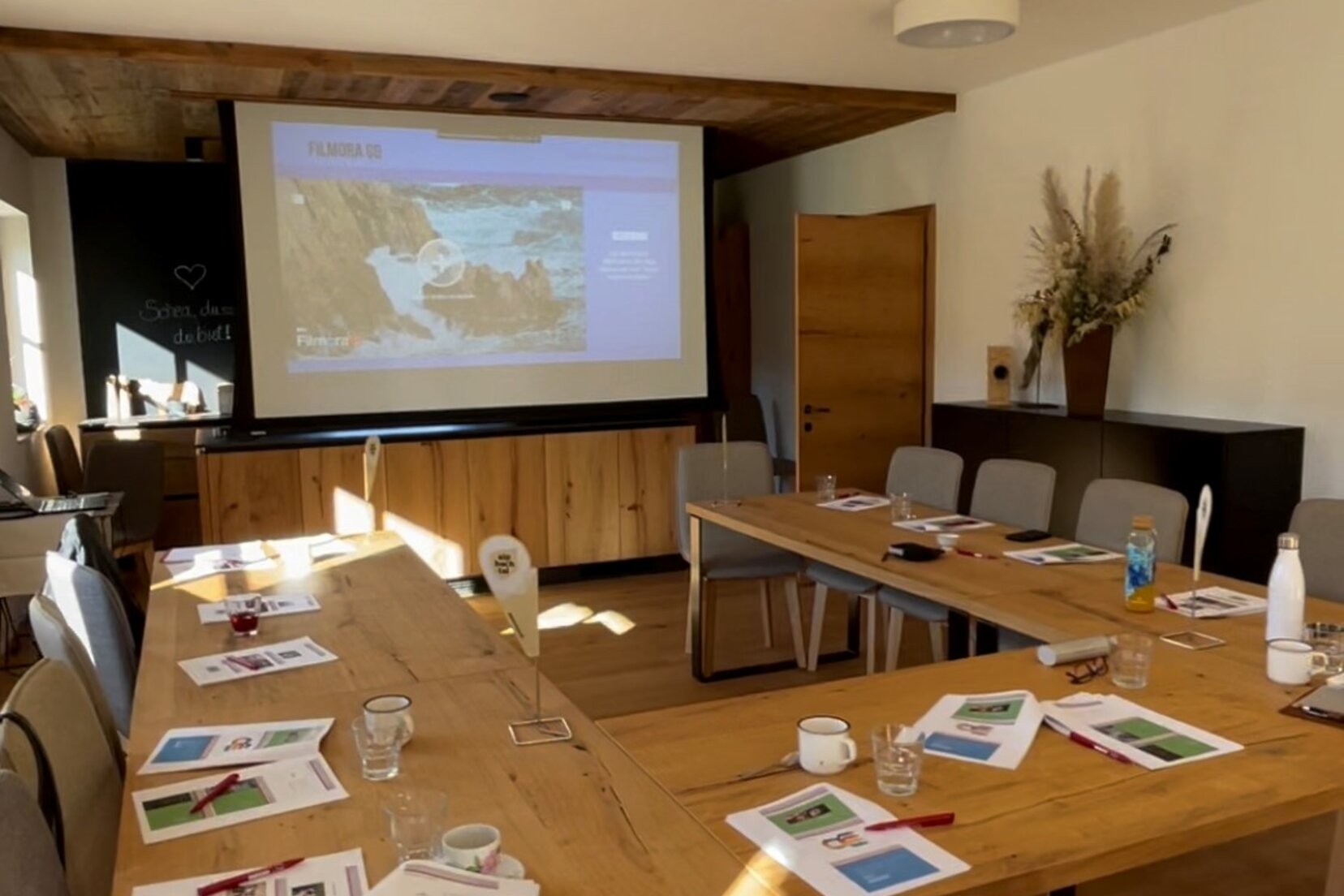 Pfarr- & Gemeindesaal Brandenberg
Seminar in the Butterfly Valley - up to 180 persons
The parish and community hall is located directly in the centre of Brandenberg with barrier-free access and offers space for up to 180 people. The unique setting amidst the mountains with a view of the greenery and the Rofan gives the hall a special touch. During breaks, you can enjoy nature in the adjacent parish garden. A hall for seminars, culture, events, exhibitions and conferences.
Equipment: projector, screen, microphone, light and sound, video technology.
Catering by local gastronomy possible.