Walking and hiking tours
Difficulty: medium
Tiefenbach Gorge (from Kramsach) to Jausenstation Tiefenbachklamm
Spectacular gorge walk with viewing platform
The Tiefenbach Gorge entrance is located on the right hand side of the road leading to Aschau / Brandenberg approx. 3,5 km after the defunct Sonnwendjochbahn. The beginning of the walk leads through the woods alongside the river and narrows after a short distance up the valley. A well secured, trail leading over stone and gravel meanders above the gushing waters of the Brandenberg River. The bizarre rock formations along the way are particularly stunning. After approx. 1,5 km one reaches a viewing platform. The waters deep below push their way through a narrow passage. The rest of the path crosses the river on three occasions. From the bridges one can often see canoers riding the waves. After approx. 4 km the valley opens up and one reaches a meadow and the Jausenstation Tiefenbachklamm.
Return the same way.
Additional information
Author's recommendation
Enjoy the view and the sound of gushing waters from the platform!
Safety guidelines
Young children should be supervised at all times!
Harnesses can be hired for a returnable fee at the following points: Sport OSSI in Kramsach and the Jausenstation Tiefenbachklamm.
We strongly recommend not to walk the gorges on days with heavy rainfall.
Directions
From Kramsach walk past the car park of the now defunct Sonnwensdjochbahn chairlift. After approx. 3 km you will reach the Tiefenbach Gorge car park. The hiking trail is on the right-hand side (sign: Klammwanderweg). After approx. 1,5 km you reach a viewing platform. The path then crosses the river three times. After approx. 4 km the valley suddenly opens up and you reach a meadow with the Tiefenbachklamm Jausenstation.
Total walking time from the beginning to the end of the Tiefenbach Gorge is approx. 1,5 hours. Either take the same route back (recommended) or continue bearing to the left following the signs for the Jausenstation Stegerstall in approx. 40 minutes (bus stop back to the car park) or bear right and walk up to Brandenberg village and the church (bus stop back to Kramsach).
Author
Alpbachtal Tourismus
Details
Max. Altitude
689
Start
Kramsach/entrance Tiefenbach Gorge
End
Kramsach/entrance Tiefenbach Gorge
Public access
A12, motorway exit Kramsach/Brixlegg, towards Kramsach, defunct Sonnwendjochbergbahn, approx. 3,5 km along the L4 further towards Aschau are some parking spaces and the entrance to the gorge
Public transport

www.vvt.at bus no. 4070

in peak season only (July and August)

Parking
Entrance to the Tiefenbach Gorge Kramsach
Equipment
Sturdy shoes and protective clothing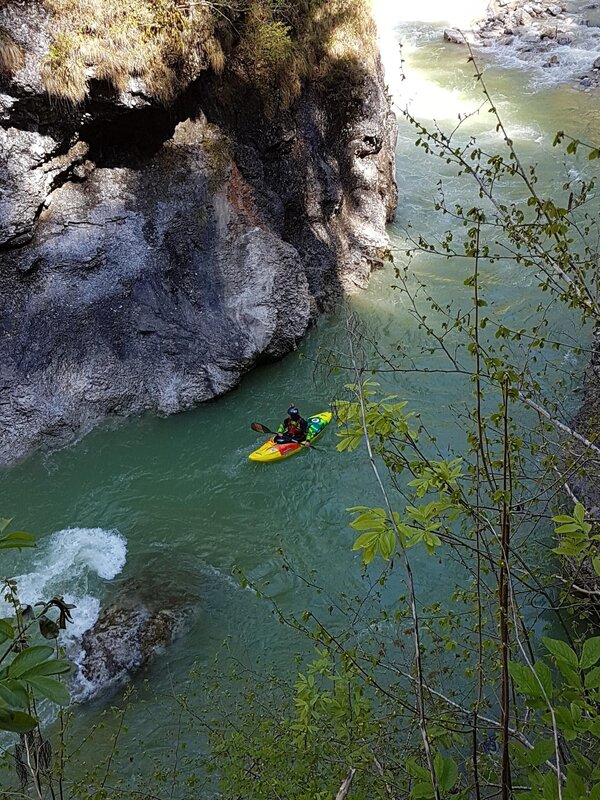 Tips for you
Good to know
There's more!
Similar tours