Air Rifle Target Shooting Breitenbach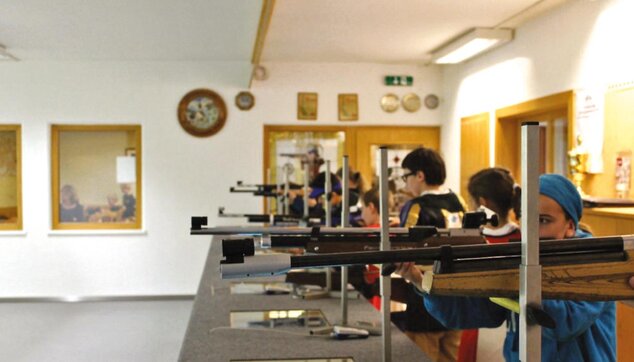 Alpbachtal Card
Every Thursday at 8:00 p.m. test your marksman skills at the air rifle shooting range. Modern shooting facilities and a cosy lounge area await you in the Schützenkeller in Breitenbach.

About the offer
Suitable for
Families, children from age 6
small groups

FAQ / good to know
Duration: 2 hours,
Participants: min. 3 persons, max. 15 persons
Children from age 6
Please register by 12:00 p.m. at one of the Alpbachtal tourist offices or call +43 5337 21200 or book online on SEPP - My Alpbachtal App
Price information
Free of charge with the Alpbachtal Card (4 series of 10; 10 trials and 30 shots)
Children from age 6
Adults and children (from age 6) without Alpbachtal Card: € 10,00
Please pay online or directly at the tourist office
Cancellation information
In case you need to cancel please notify the tourist office!

Arrival information
Schützenkeller, Dorf 95; 6252 Breitenbach am Inn