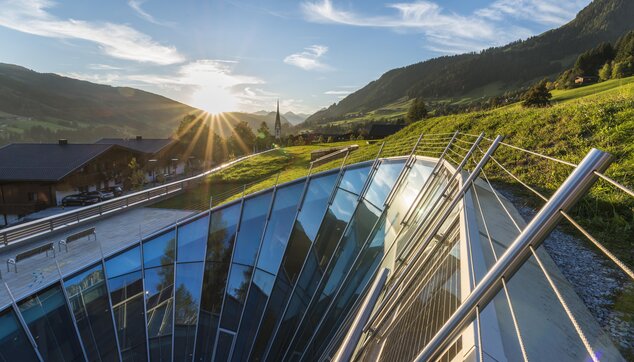 Alpbachtal Card
Alpbach – "Village of Thinkers"

Alpbach is not simply an idyllic mountain village known for it's homogenous building style, but also the venue for the internationally renowned European Forum Alpbach. During the "Village of Thinkers" tour, be inspired by the numerous people who lectured, shared their ideas, discussed and showed their artwork in Alpbach.

About the offer
Suitable for
Small groups
Families with children
FAQ / good to know
Duration: approx. 2 hours
Minimum participants: 3 persons
Maximum participants: 15 persons
Please register by 9:00 a.m. at one of the Alpbachtal tourist offices or call tel. +43 5337 21200 or book online on SEPP - My Alpbachtal App
Meeting point
10:00 a.m. at the tourist office in Alpbach
Price information
Free of charge with your Alpbachtal Card
Without Alpbachtal Card: € 20,00
Cancellation information
In case you need to cancel, please notify the tourist office!
Arrival information
by public transport www.vvt.at bus no. 4074
by car: free parking: at the beginning of the village opposite Café Genuss to the right is a large car park with free parking or opposite the Spar supermarket below the fire brigade building on the designated parking spaces for cars.
Garage parking below the Spar supermarket (subject to parking fees).