Hauser chapel
Built in 1977 by the Wagner family.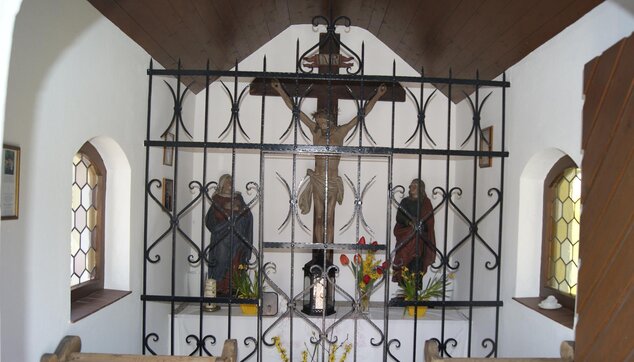 The roof gable is adorned by a patriarchial cross, a variant of the Christian cross.
The cross is a religious symbol of Christianity, similar to the familiar Latin cross. Since the 6th century, the double cross has spread from the Orient across Europe. It became widespread in the 10th century Byzantine Empire, from which the name Byzantine double cross is derived.
Opening hours
Always open
Contact
Hotel Hauserwirt
Johann Wagner
Haus 19
6232 Münster