Mehrn - St. Bartholomäus fillial church
The small church in Bad Mehrn is named after Saint Bartholomew the Apostle, patron of alpine farmers and dairymen.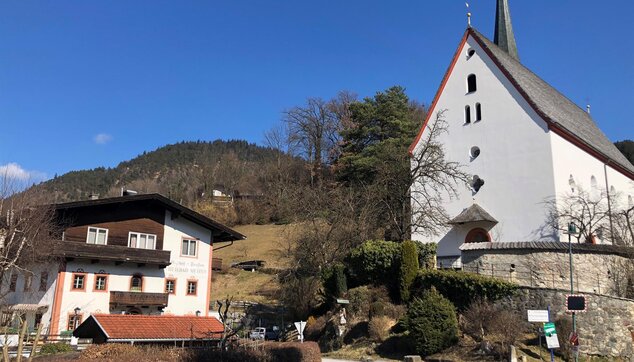 In 1661, the Salzburg consistory ordered the extension of the church, which was first mentioned in documents in 1357. Over time, a baroque hall was added, only the chancel and the tower of the earlier Gothic church remain. The church was consecrated on 10 June 1698.
Before renovation work began (until 2001), archaeological investigations were carried out, which revealed interesting results. Evidence of church buildings from the 12th, 14th and 15th centuries as well as evidence of graves, ceramics and coins was found. In addition, a tower came to light in front of the main portal.
Contact
Filialkirche Mehrn
Pfarrer
Faberstraße 9
c/o Pfarramt Brixlegg
6230 Brixlegg