Bank-Geheimnis Winebar & Restaurant
The in-place in Kundl village centre!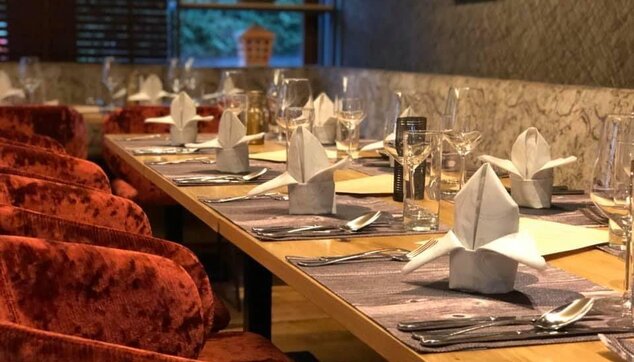 In Kundl, the welcoming wine bar & restaurant Bankgeheimnis await you with a perfect blend of cozy and modern ambiance. Here, you can feel at ease while indulging in international dishes prepared with regional ingredients. The combination of culinary diversity and local connection makes Bankgeheimnis a special place for enthusiasts like you.
Located right in the charming heart of Kundl's village center, the restaurant offers a well-deserved break after a leisurely stroll through the idyllic town. The menu impresses with a refined selection of dishes from various countries, always emphasizing fresh and high-quality ingredients.
Whether you want to celebrate a special occasion, plan a romantic dinner, or simply enjoy a cozy evening with friends, Bank-Geheimnis will captivate you with its unique atmosphere and delectable cuisine. Let yourself be pampered and experience unforgettable culinary moments in this exceptional wine bar and restaurant combination.
Opening hours
22/09/2023 - 31/12/2024
tuesday - saturday
10:00 - 00:00

Hot food from 11:30 a.m. to 9 p.m.
Open on public/bank holidays
Contact
Bank-Geheimnis Weinbar & Restaurant
Thomas Ennemoser
Dorfstraße 14b
6250 Kundl