Bletzacher Hausladen
The shop stocks homemade meat produce and dairy products from the Zottahof.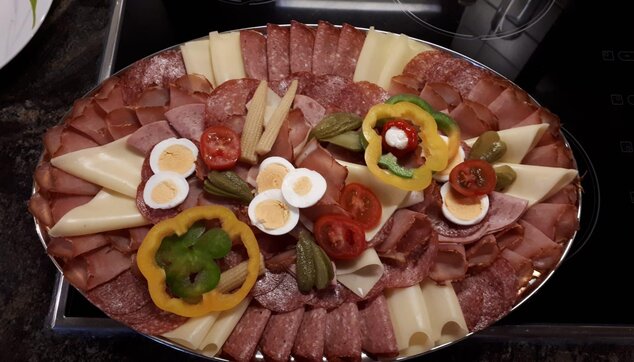 Goods/products
All homemade!
various types of bacon, semidried sausage such as Landjäger, Kaminwurzen and Hauswurzen, salami, sausage meat
various cooked sausages (frankfurter, Käsekrainer [kransky], bratwurst...) and Stangenwurst (Lyoner, Extra [baloney types])
fresh meat is available on pre-order, if desired marinated or portioned for freezing
Milk products from the Zottahof:
organic "hay milk"
yoghurt - plain or with fruit
pasteurised milk
butter
Graukäse (acid-set cheese), tilsiter, gouda and at times Bergkäse (gruyere type cheese)
and fresh eggs in boxes of ten

Opening hours
Always open
Closed on Sundays and bank/public holidays!
The surgery is closed until (including) 14th October 2022.
Contact
Bletzacher Hausladen
Richard Bletzacher
Alpbach 728a
6236 Alpbach