Erzherzog-Johann Chapel
Built in 1837 the quaint wooden chapel is well worth a visit when exploring the Kaiser Gorge and the Erzherzog-Johann-Klause.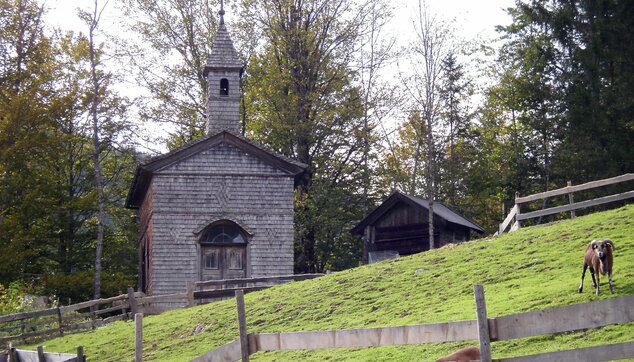 The chapel was built in the course of building the Klause in 1837. During renovation work in 1987/1988, a painting was uncovered under the wooden ceiling. Also known as the St. Hubertus Chapel the altar, painted in classicist style, shows St. Hubert.
Opening hours
The chapel is only accessible in the summer months.
Contact
Erzherzog Johann Klause
Michael Heim
Aschau 82
6234 Brandenberg