Farm products shop Kundl
Buy regional farm produce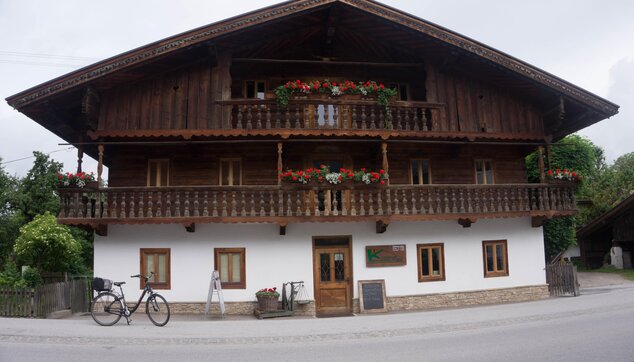 At the Kundler Hofladen, a diverse selection of delicacies awaits you. Try fresh white sausages, delicious jams, savory crackling lard, and a variety of spreads, and much more. Immerse yourself in the pleasure of regional delicacies and discover the pure joy of traditional and homemade products.
Products
Bacon, various sausages, Grammelschmalz (lard), pork, beef, turkey, honey, various noodles, schnapps, liqueurs, jams, pumpkin seed oil, yogurt, curd, eggs, potatoes, bread, cakes, Graukäse (cheese), game specialities, various types of spreads, lasagne, Pressknödel (cheese dumpling speciality), spinach dumplings, meat patties and more.
The shop also provides gift baskets filled with products!
Subject to availability!
Contact
Bauernladen Kundl
Margreiter Josef
Dorfstraße 15
6250 Kundl