Fatima Chapel
Also called Lourdes chapel Scheffachberg; allow yourself a moment to have a look at the chapel. It's well worth it!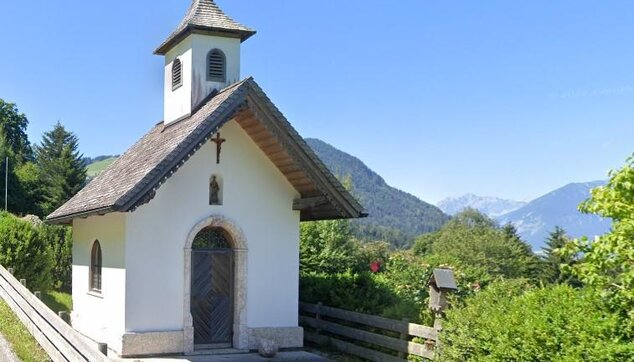 The chapel is located on the road from Naschberg to Scheffachberg.
Above the wooden rhombus door is a glazed skylight and above it a small niche with figures and crucifix. In each of the longitudinal walls are large round-arched windows.