Gasthof Schopper
The Gasthof Schopper serves traditional fare made with fresh local ingredients. Core ingredients are always fresh and local.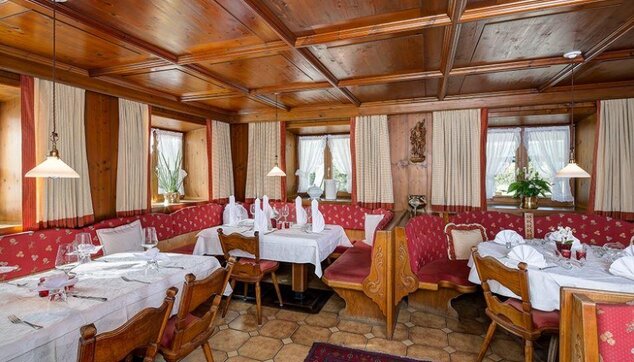 The Kammerlander family attach great importance to pampering their guests with local and fresh products and serving them seasonal, regional specialities. Located in Breitenbach, between a hilly landscape and the surrounding mountains, the Gasthof Schopper is a perfect venue for an enjoyable experience and delicious food.
The Gasthof Schopper has a large dining hall (seating up to 70 people) and two cosy rooms (seating 23 & 18 people respectively). On a sunny day a large terrace awaits visitors and is the ideal place to stop at to have something to eat and drink and relax. Depending on seating arrangements 78 - 90 people can be seated on the terrace.
The Kammerlander family is happy to help you organise your event and can't wait to see you!
Opening hours
06/11/2023 - 23/12/2023
daily except wed & thu
08:00 - 23:00

25/12/2023 - 24/03/2024
daily except wed & thu
08:00 - 23:00

Open on public/bank holidays (also on Wednesdays and Thursdays).
Hot meals served Mon, Tue from: 11:30 a.m. - 2:00 p.m. and 5:30 - 9:00 p.m., Fr, Sa, Sun 11:30 a.m. - 9:00 p.m.
Closed on 24th December 2023!
Contact
Gasthof Schopper
Bernhard Kammerlander
Ausserdorf 2
6252 Breitenbach