Handicraft Museum Rattenberg (Nail Smiths´ Houses)
Learn about mining in the region and the history of Rattenberg! Admire old farmhouse furniture, Tyrolean nativity scenes or exhibits from shipping on the River Inn.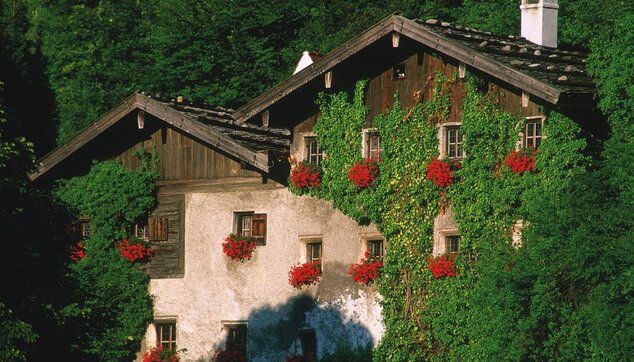 A small but very beautiful museum
Proudly and picturesquely the Nail Smiths´ Houses are perched on the rock face below the castle ruin. These unique buildings are amongst the oldest in town and presumably were built in the 12th century. Today they house a small but very beautiful and extremely informative museum where visitors can find lots of information on the history of our little town.
Genusswelt Shop
The Genusswelt Shop situated in the rocky grotto just beneath the Nail Smiths´ Houses is the perfect place for anyone wishing to get hold of culinary delicacies from the holiday region Alpbachtal as well as from other Austrian regions.
Opening hours
Price information
Adults: € 4,00
Free admission for children and teenagers
Gruppenpreise auf Anfrage
Contact
Nagelschmiedhäuser
Friedl Wetscher
Südtiroler Straße 33
6240 Rattenberg