Hoisenhof
Delicious regional products round the clock!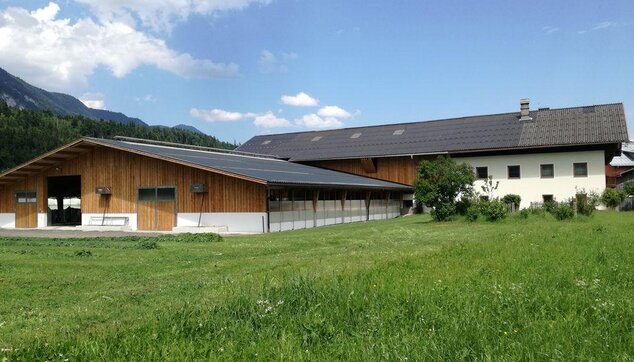 Products:
Eggs
Natural yoghurt
Curd cheese balls
Spreads in various flavours with seasonal ingredients
Fruit spreads, fruit syrups
Bauernschnapsl - masterwort, pear, Obstler (on request)
Delicious regional products directly from the farms own production are sold at the self-service farm shop at the Hoisen farm in Kramsach. The first-rate regional products stand, above all, for quality, sustainability and genuine culinary pleasure.
Freshly baked farmhouse bread every Saturday from 10:00 a.m.
Other seasonal delicacies are freshly produced and offered according to the time of year.

Also available are other delicious regional products such as bacon, Kaminwurzen (semidried sausage) and meadow hay milk cheese.

The Salzburger family are always trying out something new, so let them surprise you!

On request, they are also happy to put together individual small gift bags or gift boxes.
Opening hours
Always open
The self-service farm shop is open 24 hours
Contact
Hoisenhof
Gerti Salzburger
Voldöpp 54
6233 Kramsach