Kragenalm
The Kragenalm is situated at 1.100 m above Kundl.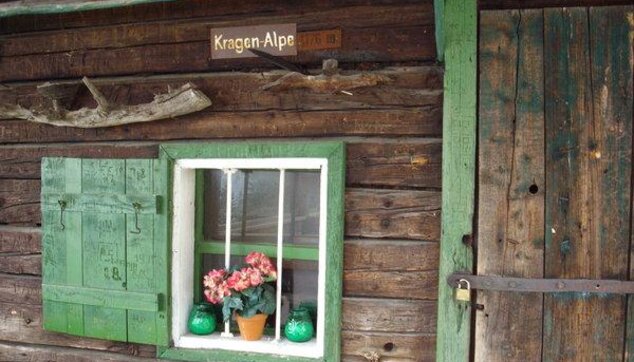 The Kragenalm is a popular destination for nature enthusiasts, hikers, and mountain bikers. You can reach the mountain hut above Kundl from the shooting range after approximately a 1.5-hour hike.
What makes the alpine pasture particularly worth seeing is the incredible view from the sun terrace, overlooking the surrounding mountain panorama. There, you can treat yourself to an excellent platter snack (Brettljause), other snack options, and refreshing drinks. On sunny days, warm meals are also available at the Kragenalm.
Every Thursday, starting from 5:00 PM, fresh alpine butter is available, and as part of the summer program, there are various Tyrolean delicacies like "Kiachl" and "Blattl mit Kraut" on certain days.
Full-day snack and beverage offerings are available!
Opening hours
Hot meals served from 5:00 - 8:00 p.m. (in good weather only!). Snacks and drinks are available throughout the day.
Contact
Hermann Moser
Saulueg 11
6250 Kundl