Kramsach sculpture park
A unique "complete piece of art" by local artist Alois Schild is situated on the Brandenberg Stream near the Mariathal Basilica in Kramsach.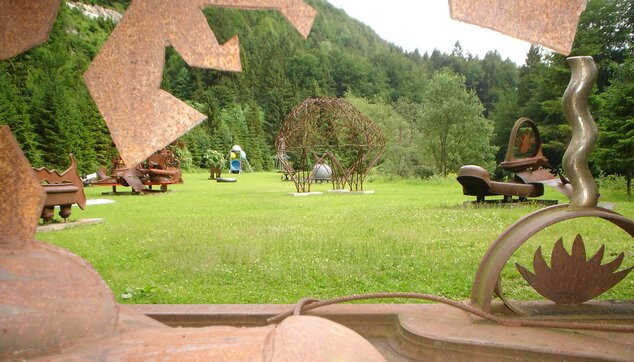 The sculpture park is an exceptional outdoor exhibition that attracts many art lovers. The sculptures made by Alois Schild, the Gironcoli-pupil, are distributed over an 8000m² large site and resemble strange creatures.
The symbiosis between nature and art is unique and all year round visits to the park are free.
Exhibitions and concerts also take place in the sculpture park (please see programme of events). 
Look forward to visiting this unusual venue on the shores of the Brandenberg Stream, where nature and art come together.
Opening hours
Always open
open all year, free of charge
Contact
Skulpturenpark
Alois Schild
Mariatal
6233 Kramsach