M-Preis/Baguette
Supermarket, bakery and snack bar at INNKauf in Brixlegg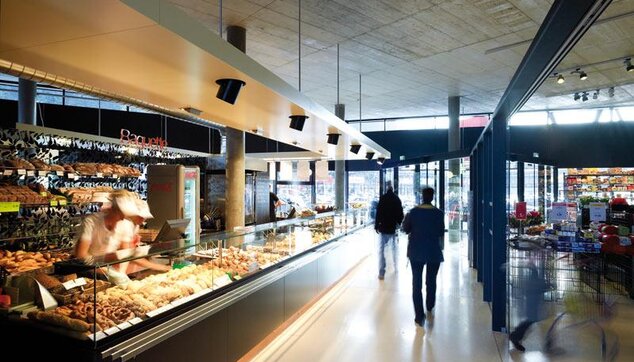 In Brixlegg, you can expect a cozy place called Baguett" at INNKAUF, offering a wide selection of fresh baked goods, bread, and delicious snacks. Here, you can indulge to your heart's content and treat yourself. Whether you're looking for a hearty breakfast or a tasty snack in between, Baguette has something for every taste.
The aromatic baked goods are prepared fresh daily, promising a true culinary experience. The bread is crispy and juicy at the same time - a delight for the senses! The range of snacks varies from sweet to savory, leaving no wishes unfulfilled.
Besides the diverse treats, the adjoining café invites you to sit down in a relaxed atmosphere and enjoy your snacks in peace. The friendly staff ensures that you feel at home and are eager to return. Let yourself be pampered and discover culinary delights at Baguette.
Opening hours
27/09/2023 - 31/12/2025
monday - friday
07:30 - 19:00

Contact
Baguette
Mölk
Niederfeldweg 9e
6230 Brixlegg