Obergruben fish, schnapps & juice
Fish farm, homemade smoked & fresh fish and schnapps.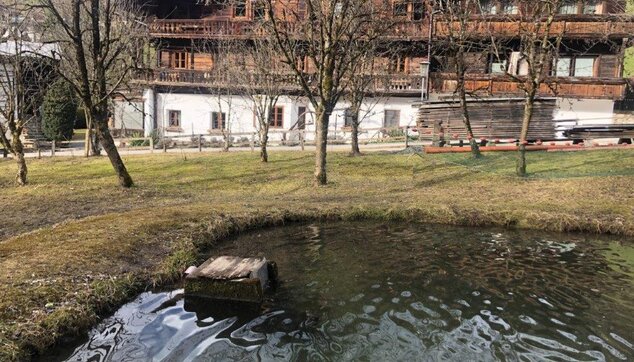 Buy smoked & fresh fish from the Rupprechter family farm store in Mehrn near Brixlegg or every 1st Saturday of the month at the Brixlegg farmer's market.
Available all year round:
Prime schnapps from the farm's own fruit orchard:
Obstler
Williams pear
Mountain ash
Elderberry
Pear brandy
Plum
Spiced schnapps
Tyrolean pine liqueur
Masterwort
liqueurs according to the season


Further....pressed apple juice, apple cider vinegar and elderflower syrup.
Opening hours
Please arrange a visit to the shop by phone (no official opening hours)!
Or, visit the stall every first Saturday in the month at the farmer's market in Brixlegg.
Contact
Obergruben
Thomas Rupprechter
Faberstraße 58
6230 Brixlegg