St. Anthony Chapel Hagau
Located in the fields on the edge of the Kramsach in Hagau.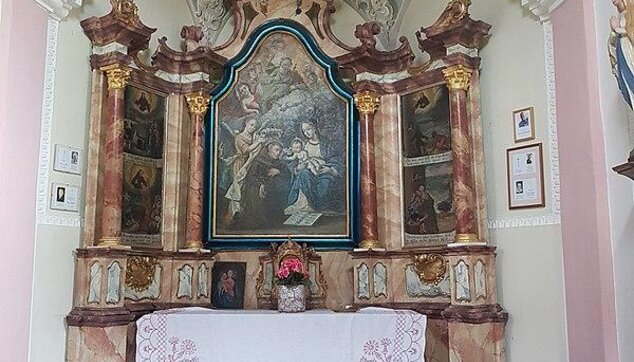 Single-bay masonry building from 1685 (date above the door) on an almost square ground plan with three-sided choir end, gable roof and wooden, octagonal ridge turret with eight round-arched sound windows and onion dome.
The barrel vaulting with caps and stucco mouldings from the time of construction have been preserved. The ceiling paintings by the painter Christoph Anton Mayr from Schwaz date from 1750 and show scenes from St. Anthony's life.
Next to the chapel stands a plague column. The date 1522 is engraved on the bevelled foot.
Opening hours
The chapel is locked up for the night.
Contact
Pfarrkirche Voldöpp
Mag. Martin Schmid
Voldöpp 38
6233 Kramsach