Road Cycling
Difficulty: medium
Kramsach - Brandenberg Loop (506)
Especially on hot days a very beautiful, but also challenging bike tour along the Brandenberger Ache and through the beautiful landscape of the Brandenberg valley. Very suitable for e-bike, racing bike or mountain bike.
Kramsach/Aschau/Pinegg/Brandenberg/Kramsach
This circular tour, which is particularly popular with road racing cyclists, starts in Kramsach. The route leads along the Brandenberger Ache up to Aschau. There is not much traffic on this throughout tarmacked road and the route along the stream provides fresh, cool air during the climb. The route then goes downhill to Pinegg before continuing uphill again and crossing the Brandenberg Stream. After a few more climbs and fantastic views over meadows and forests, you reach the idyllic village centre of Brandenberg. There are several places to stop for a short break before continuing downhill back to Kramsach.
Additional information
The L4 is a busy road, please be careful!
Author's recommendation
Take a peep over the crash barriers into the depths or allow yourself a short break alongside the Brandenberg Stream.
Safety guidelines
Right-hand traffic is in practice and the road traffic regulations must be observed.
You are driving on public roads, please remember that you do not have a crush zone.
Directions
From Kramsach village centre follow the signs for Brandenberg. Stay on this road with its curve to the left after approx. 2 km. Then continue via Unterberg to the Pinegg. Continue via Aschauberg to Aschau and return back to Kramsach on the L4.
Author
Alpbachtal Tourismus
Details
Max. Altitude
961
Start
Kramsach
End
Kramsach
Public access
From Innsbruck or Kufstein by regional train every half hour or hour.
Public transport
By train to either Rattenberg or Brixlegg station
Parking
Kramsach football grounds car park (free of charge)
Equipment

Helmet, glasses, cycling gloves, rain proof clothing, cycling wear
Depending on stamina and bike: first aid kit, spare tube, tyre lever, air pump or cartridge, drinking flask
Please adapt your gear to the season.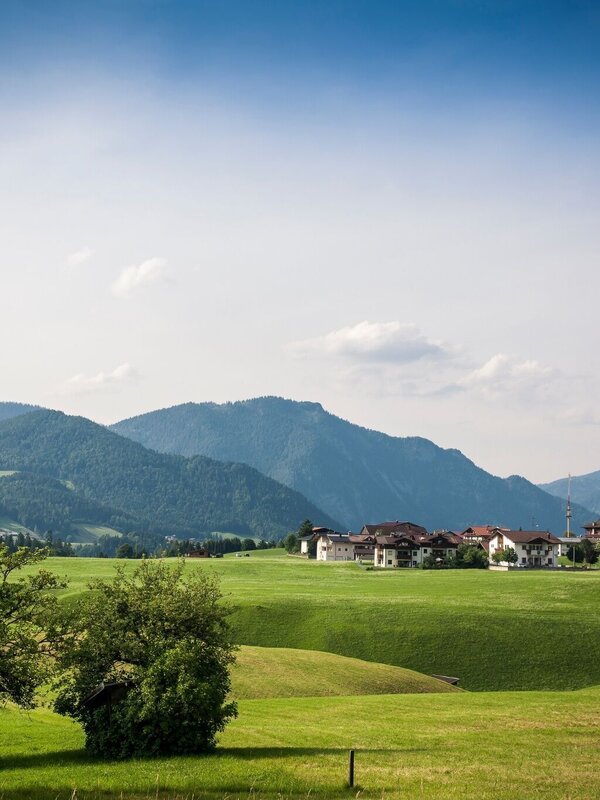 Tips for you
Good to know
There's more!
Similar tours