Mountain Biking
Difficulty: difficult
MTB-Route 320 Hornboden - Reith i. A.
Challenging mountain bike tour from Reith to Alpbach up the Wiedersbergerhorn through beautiful Alpine pasture scenery.
From the Reitherkogelbahn car park turn left cycle towards the village centre and the Heumilchkäserei (dairy). Take the second to the left and cycle through Ried to the Hub chapel. Turn left onto the unpaved panorama road and cycle uphill to the Hinterkogelhof. Continue on to the Fürstenhof and the Kerschbaumersattel (ridge into the Ziller Valley) and turn left. Turn left after the Kupfner chapel (approx. 300 m) turn right towards Neader and the Zulehenhof. The climb to the Hochlindalm (1.432 m) and on to the Kohlgrubenalm (1.608 m) begins here. Turn right and continue uphill to the Berggasthof Hornboden at 1.811 m (place where you can something to eat and drink) and to the Wiedersbergerhornbahn top station at 1.844 m (bikes can be transported back down the valley in the gondolas) or descend via MTB-route 307 Wiedersbergerhorn.

Directions
Reith Zentrum - Hubkapelle - Panoramaweg Reith - Kerschbaumer Sattel - Neader - Hechenblaiken - Kohlgrubenalm - Hornboden Vom Liftparkplatz der Reitherkogelbahn links Richtung Dorfzentrum vorbei an der Heumilchkäserei, danach die zweite Straße links abbiegen und über den Ortsteil Ried bis zur Hubkapelle fahren. Dort wiederum links auf den Panoramaweg (Schotterweg) abzweigen und bergauf bis zum Hinterkogelhof. Weiter zum Hof Fürsten und dem Kerschbaumer Sattel (Übergang ins Zillertal). Dort links abbiegen, nach ca. 300 m hinter der Kupfnerkapelle rechts abzweigen Richtung Neader und Zulehenhof. Hier beginnt der Anstieg zur Hochlindalm (1.432 m) und weiter zur Kohlgrubenalm (1.608 m). Dort rechts weiter bergauf bis zum Berggasthof Hornboden auf 1.811 m (Einkehrmöglichkeit) und zur Bergstation der Wiedersbergerhornbahn auf 1.844 m (Transport des Bikes mit der Gondelbahn ins Tal möglich) oder Abfahrt über die MTB-Route 307 Wiedersbergerhorn.

Author
Manuel Hufnagel

Additional information
Bike & mountain bike shops

Safety guidelines
Winter Closing All MTB and bike routes are closed for safety reasons from 1st November until 1st April of the following year. These routes are not cleared and many MTB routes are exposed to avalanches.Depending on snow conditions, some routes may need to remainclosed beyond 1st April. For more information and details see your local tourist office.

Author's recommendation
One can take the MTB 307 Inneralpbach Bergstation Wiedersbergerhorn for the downhill route.


Details
| | |
| --- | --- |
| Max. Altitude | 1845 |
| Start | Reitherkogelbahn, Reith car park |
| End | Reitherkogelbahn, Reith car park |
| Public access | https://radrouting.tirol/ |
| Public transport | not recommened in combination with your own bike |
| Parking | Reitherkogelbahn car park, the tours starting point |
| Equipment | Helmet, sun glasses, bike shorts, rain proof jacket, hat, drinking bottle, map, first aid kit, mobile phone, camera, bike lock, replacement inner tube, mini tool kit, bike pump, puncture repair kit, sealing (repair) tape, sun cream, energy food (muesli bar), snack, ... |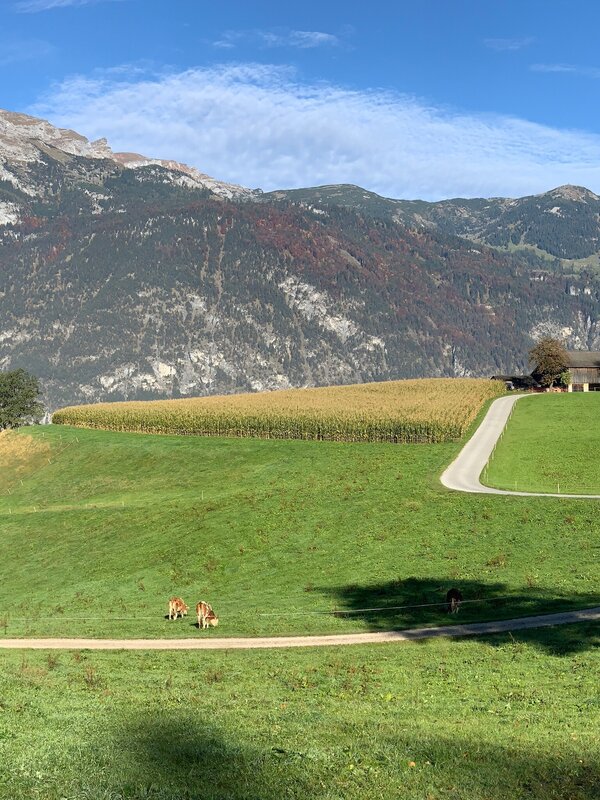 Tips for you
Good to know
There's more!
Similar tours