Walking and hiking tours
Difficulty: difficult
Plessenberg (Pleassinger)
A walk for challenge seekers to Breitenbach's nearest mountain
Turn left shortly before the tennis courts/Gasthof Kaiserblick and follow the steep trail to the "Ruhreralm" "Plessenberg". Continue along the trail to a stream and turn left following the path to the Ascherkreuz at 1.458 m.
Following a break, continue in a westerly direction to the beginning of the Plessenberg trail. Initially the route leads through mountain pine covered terrain, but soon after through steep and rocky ground. Please note: in parts you will be climbing up iron steps and along a rope secured trail.
Take in the spectacular panorama. On clear days you can see the Großglockner (Austria's highest peak) and the Großvenediger.
For the hike back walk in a westerly direction gently downhill to the Heuberg Saddle. Continue along a short exposed stretch to Heuberg and through Alpine pastures to the Jocheralm.
Follow the signs below the Jocheralm for "Alter Steig" and keep on the downhill trail to the "Pumphaus" car park.
Please observe signs for "Breitenbach"!
The trail leads steadily downhill to the Jocher chapel and to Ramsau. As soon as you reach the tarmacked road turn left and stay on the road to the "First" curve. Continue along the no. 5 hiking path to the Gasthof Kaiserblick.
Additional information
Gasthof Kaiserblick Breitenbach - Ruhreralm - Ascherkreuz - Plessenberg- Heuberg Saddle- Jocheralm - "Pumphaus" parking lot - Jocher Chapel - Gasthof Kaiserblick folgen.
Author's recommendation
There are no places serving food and drinks along the way, take sufficient water and food with you!
Safety guidelines
Please note; the trail to the Plessenberg and the climb up to the Heuberg have some exposed sections - sure-footedness is a prerequisite!
We advise doing the hike as suggested. Walking downhill from the Plessenberg can be dangerous due to the scree slope!
Directions
Gasthof Kaiserblick Breitenbach - Ruhreralm - Ascherkreuz - Plessenberg- Heubergsattel- Jocheralm - Parkplatz "Pumphaus" - Jocherkapelle - Gasthof Kaiserblick folgen.
Author
Alpbachtal Tourismus
Details
Max. Altitude
1748
Start
Breitenbach/Schönau
End
Breitenbach/Schönau
Public access

A12 motorway, exit Wörgl West, towards Kundl, to Breitenbach

A12 motorway, exit Kramsach, towards Kramsach, lakes, Breitenbach

follow the road through Breitenbach to Schönau to the Gasthof Kaiserblick

Public transport

Bus 4113 to Breitenbach

Bus 8311 to Schönau, Breitenbach

Parking

Gasthof Kaiserblick

Equipment

Sturdy shoes, protective clothing, sufficient food and water, drinks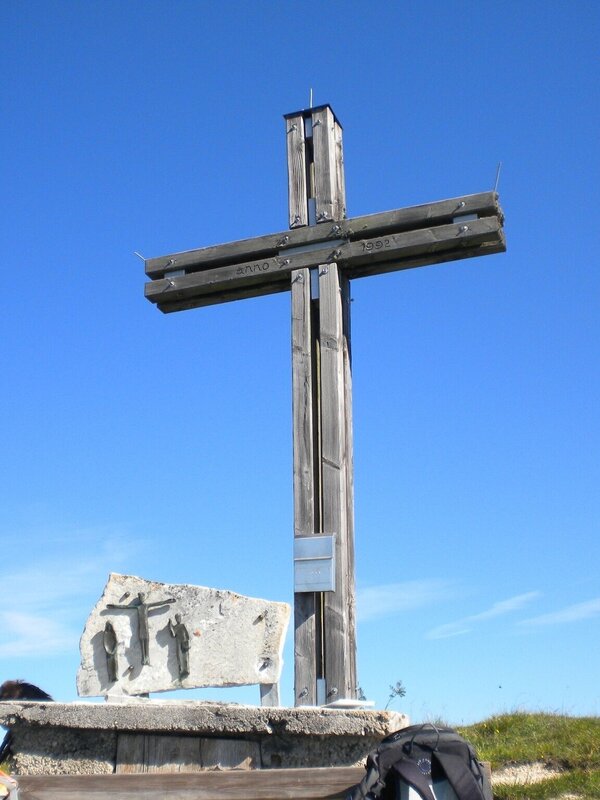 Tips for you
Good to know
There's more!
Similar tours