Walking and hiking tours
Difficulty: Easy
Stage 5: Breitenbach - Kramsach EUREGIO Marien-Weg M4
Discover the wonderful scenery on well-trodden hiking trails and along old pilgrimage routes. Stage 5 leads from Breitenbach to Kramsach.
Discover many beautiful spots in the Alpbachtal on a hike along the "Marien Weg M4".
Hike along Stage 5 from Breitenbach am Inn to the Marithal pilgrimage church in Kramsach.
From the Landgasthof Schweiger in Breitenbach, the trail leads through hilly terrain and the forest towards the Museum of Tyrolean Farms in Kramsach and to the romantic Kramsach Lake plateau (Lake Reintal, Lake Krumm, Lake Buch, Lake Frauen). Our tip: a visit to the open-air museum and/or a swim in Lake Reintal!
Follow the Seebühel and then the Ebnat road to the Mariatal hamlet. The basilica is beautifully situated next to the Brandenberger Stream. For centuries the water masses served as a wood logging transport route from Brandenberg to the Inn Valley. The Kramsach Sculpture Park is only a short walk from the Mariathal Basilica and the Gasthaus Mariathal. An extraordinary exhibition venue that attracts many lovers of unusual art installations. The Tyrolean sculptor Alois Schilds' metal sculptures are exhibited as a permanent collection.
EUREGIO Marien-Weg M4 details
Immerse yourself in the millennia-old pilgrimage tradition. Start walking and escape from the stress of everyday life. Enjoy nature, culture and culinary delights in the heart of Europe.
The EUREGIO-Marien-Weg M4 leads along approx. 120 km from Kufstein - Thierberg - Langkampfen - Niederbreitenbach - Mariastein - Angerberg - Breitenbach am Inn - Kramsach - Brandenberg - Pinegg - Kaiserhaus - Maria Hilf / Valepp - Spitzingsee - Josefsthal - Fischbachau - Geitau - Dorf - Wendelstein - Osterhofen - Bayrischzell - Landl - Hinterthiersee - Schneeberg - Hausern - Dreibrunnenjoch - Stimmersee - Kufstein.
EUREGION Marien-Weg M2 details on tirol.at
Author's recommendation
With the Alpbachtal Card, guests travel free of charge on the Regiobus. Connection bus 4113 with approx. 30 minutes travel time from Kramsach to Breitenbach.
Other interesting sights in Kramsach: Hilaribergl monastery church.
Directions
Roundabout in Breitenbach Gasthof Schwaiger - Lake Reintal Kramsach - Lake Frauen - Lake Buch - Mariathal Kramsach.
Author
Alpbachtal Tourismus
Details
| | |
| --- | --- |
| Max. Altitude | 615 |
| Start | Breitenbach am Inn |
| End | Kramsach Mariathal |
| Public access | A12 - motorway exit Kramsach - Rattenberg/Radfeld - Kundl - Breitenbach |
| Public transport | Bus 4113 and 8311 |
| Parking | At Gasthof Schwaiger |
| Equipment | Sturdy shoes, rain protective clothing, sun protection (cream,cap, etc.) |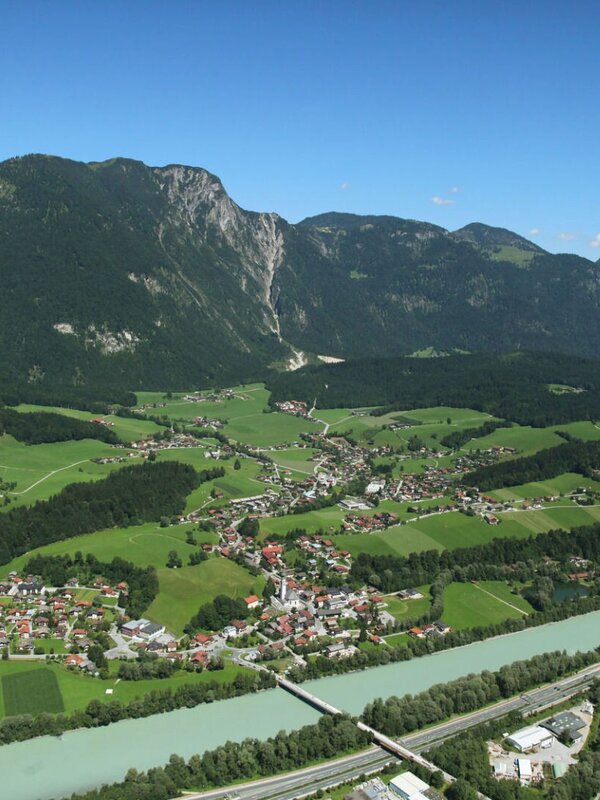 Tips for you
Good to know
There's more!
Similar tours