FUN EXPERIENCES FOR YOUNG AND OLD
Reith im Alpbachtal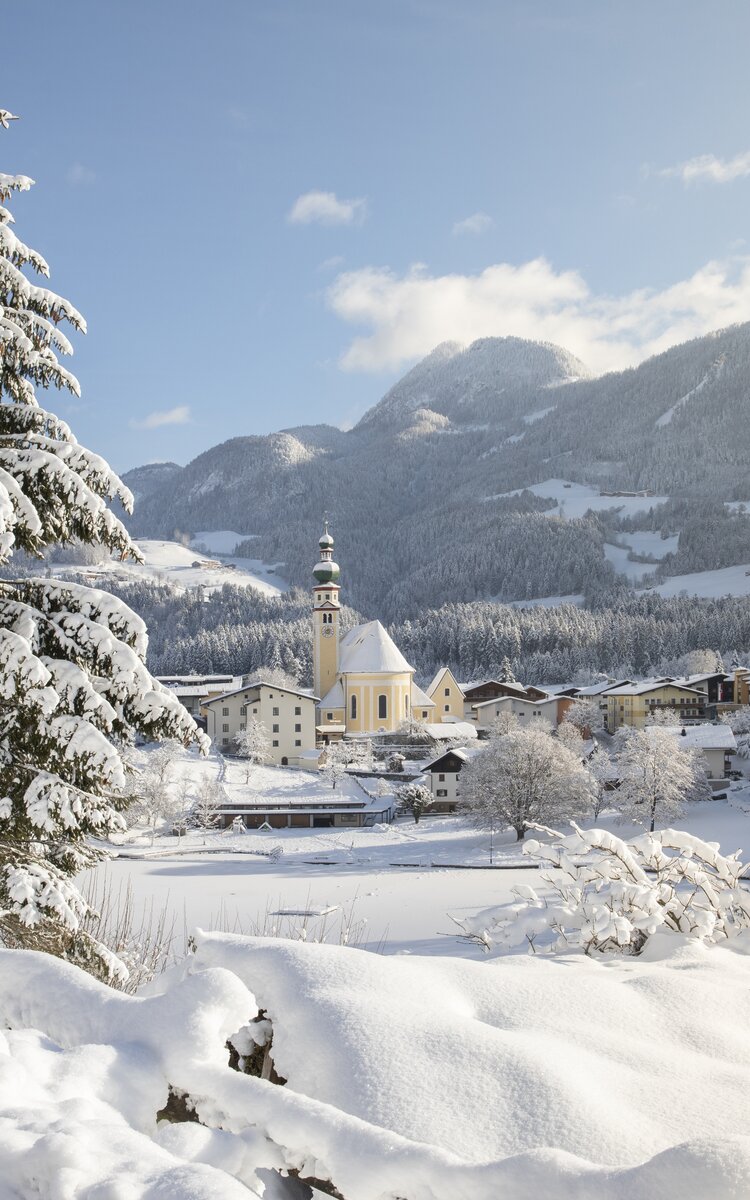 Family destination Reith im Alpbachtal
A place that leaves nothing to be desired: A skiing area, the nearby mountain railway, a picturesque bathing lake and various hiking routes - the flower village of Reith im Alpbachtal has all this to offer.
The community scores with good transport connections, and the family-friendly activities there will delight you. But the location on a spacious sunny plateau, surrounded by Tyrol's impressive mountain world, also scores many sympathy points.
Explore the charming family and flower village of Reith i. A. and let yourself be enchanted by the local gastronomy and the lively local life!
Winter in Reith im Alpbachtal
In the cold months of the year, Reith im Alpbachtal is a popular destination for snow-loving families and winter sports novices. The flat slopes and wide pistes at Reither Kogel are ideal for beginners and allow for relaxed descents. The family ski area is also centrally located in the village and is therefore easy to get to.
If you are looking for a change from your experiences on skis and snowboard, you should treat yourself to an adventure on the panoramic toboggan run at Reither Kogel. For a sporty and sociable evening, there is a weekly touring evening on the Reither Kogel, which takes place every Tuesday on a floodlit slope.
Night owls take note: Here in Reith im Alpbachtal, you can also waggle down the slopes at a late hour under the starry sky. The night ski slope at Reither Kogel makes it possible ... unforgettable memories guaranteed!
Summer in Reith im Alpbachtal
Those who travel to the blossoming flower village in summer can expect family-friendly activities in a lovely setting. A leisurely stroll in the picturesque Matzen Castle Park, exciting lectures in the Hildegard von Bingen Garden or the convivial Strawanzer Nights in the village centre. One thing is certain - the summer months in Reith. i. A. have a lot to offer.
The pram-friendly circular hiking trail including Juppi Zauberwald - a unique adventure playground on the Reither Kogel - also demonstrates the municipality's closeness to families.
Reith im Alpbachtal is also the perfect starting point for cycling tours of all kinds. Whether you are on a mountain bike, e-bike or racing bike - we have the right route for all biking enthusiasts. We especially recommend the panoramic tour from Reith to Alpbach for mountain fans.
Fine food from regional production
If you come to Reith im Alpbachtal, you should definitely explore the numerous local production companies where regional specialities are created with much love and care.
A cheese that lives up to its name
The hotspot of the region is the legendary Alpbachtaler Heumilchkäserei. Silage-free milk from 70 regional farmers is processed here without any genetic engineering or chemicals to produce, among other things, the award-winning Alpbachtaler Heumilchkäse. The award as an AMA Genuss Region is well deserved.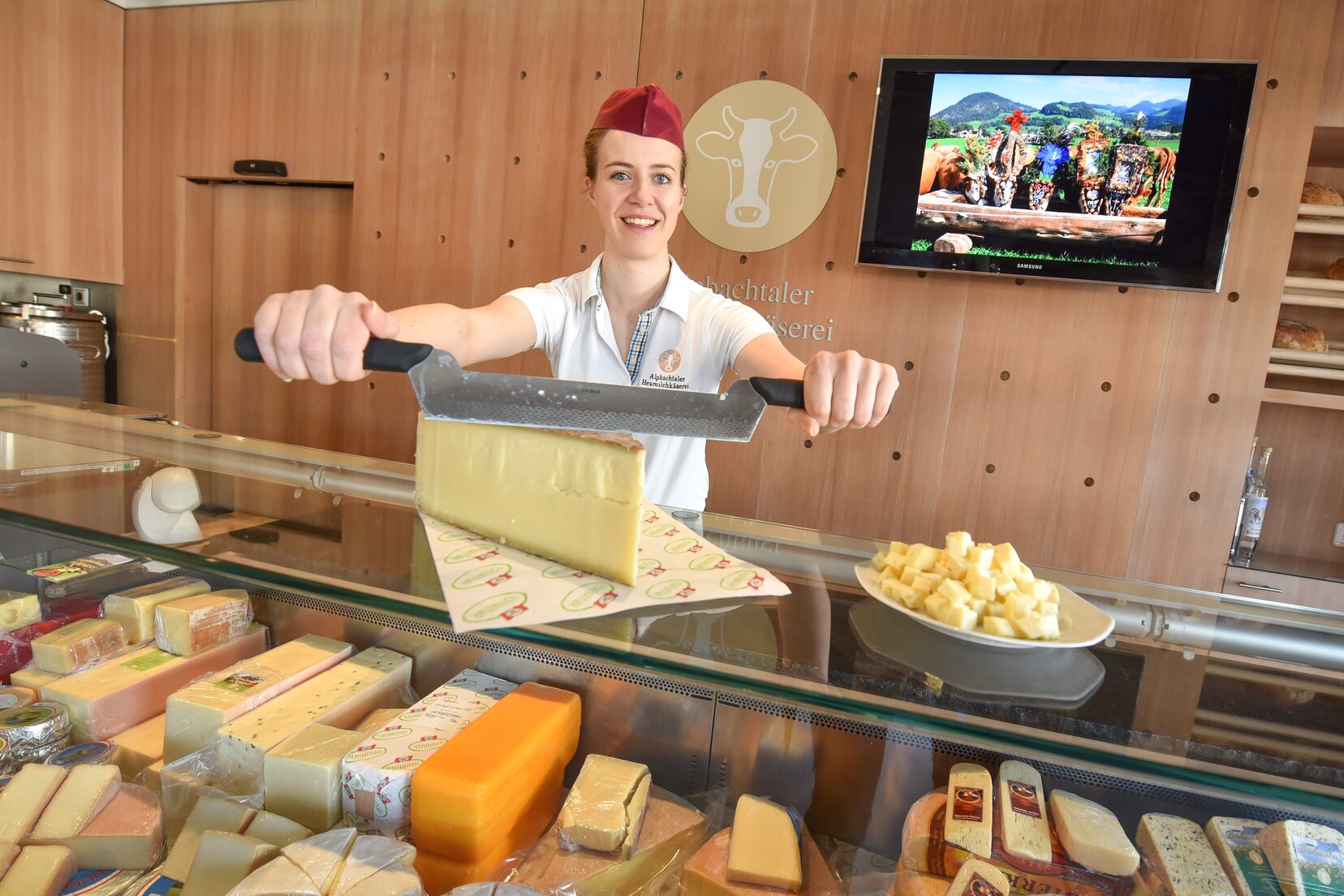 Tyrolean fruit, schnapps culture & a unique farm shop
In the Floberry nature shop run by fruit farmer Naomi Hechenblaikner and her husband Florian, everything revolves around sweet Tyrolean fruit. Whether it's jam or liqueur - the couple's products contain a good portion of heart and soul as well as a lot of creativity. Speaking of liqueurs: the Kammerlander family at the Pinzgerhof has several varieties in their show distillery. Günter Kammerlander learned his trade from his mother-in-law. Katharina Hechenberger's farm shop "Die Haslacherin" sells freshly baked bread and homemade products made from regional and seasonal ingredients. The mother of four has great visions and stands behind every single product together with her whole family.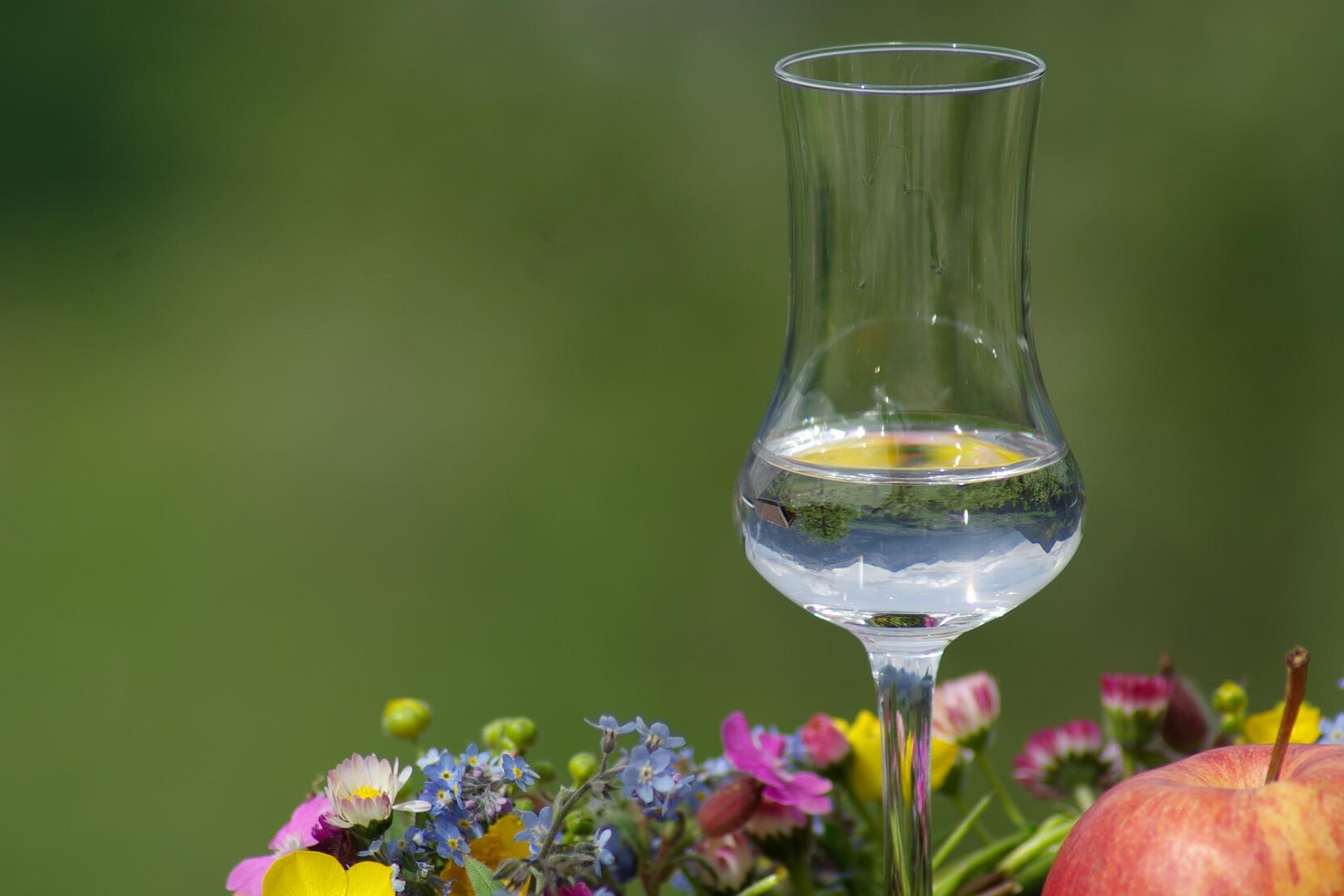 In Reith im Alpbachtal you are guaranteed not to get bored. Our calendar is packed with colourful village evenings, sporting events and traditional events. The Reither Farmers' Market with Almabtrieb and Kirchtagsfest, for example, is a long-standing tradition. Master craftsmen are actively involved in organising the supporting programme and give insights into lace-making, hat-making or soap boiling. You can also take a closer look at quill embroidery, which has almost fallen into oblivion, and shingle making. Do you like to party? Then you'll love the Alpbachtaler Strawanzer Nights! The village festivals always take place on Monday evenings during the summer holidays and attract visitors to the village centre with live music and delicious culinary delights.
A highlight for the whole family is also the annual family adventure day on the Reither Kogel. In addition to numerous attractions in the Juppi Magic Forest, there is a lot more to experience on this day! Face painting, puzzles and more are on the programme for the day. How about a stop at one of the many play and craft stations?
Events in Reith i. A. auf einen Blick!