Berglsteinersee 712er Lounge
Enjoyable stop at Lake Berglstein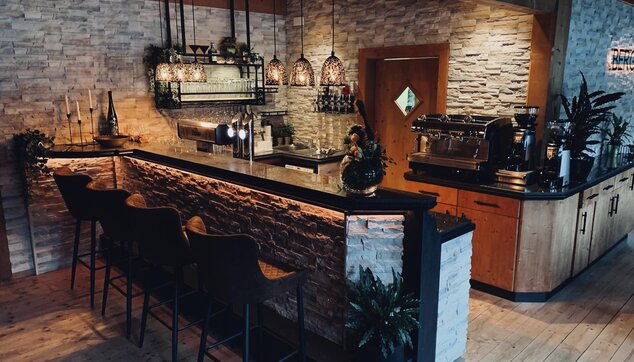 Relax and be one with nature at this magical power spot!
The Berglsteinersee 712er Lounge captivates with its attention to detail. Situated on the shore of beautiful Lake Berglstein, you can reach the lake by taking a leisurely stroll or simply driving or biking there. The 712er Lounge welcomes you with cosy dining areas and a spacious terrace, providing ample space for sun-seeking enthusiasts with an idyllic view of the lake, a natural jewel.
The Berglsteinersee 712er Lounge is a "Alpbachtal Hüttenjause" partner!
Opening hours
24/11/2023 - 23/12/2023
friday - sunday
09:00 - 17:00

26/12/2023 - 31/12/2023
monday - sunday
09:00 - 17:00

02/01/2024 - 04/02/2024
friday - sunday
09:00 - 17:00

Contact
Berglsteinersee 712er Lounge
Fritz Fischler
6250 Breitenbach am Inn