"Lustiger Friedhof" Humorous Graveless Cemetery
The humorous graveless cemetery at the Sagzahn-Kunstschmiede (wrought iron blacksmith) is a private cemetery museum with amusing inscriptions and epitaphs on old wrought iron crosses.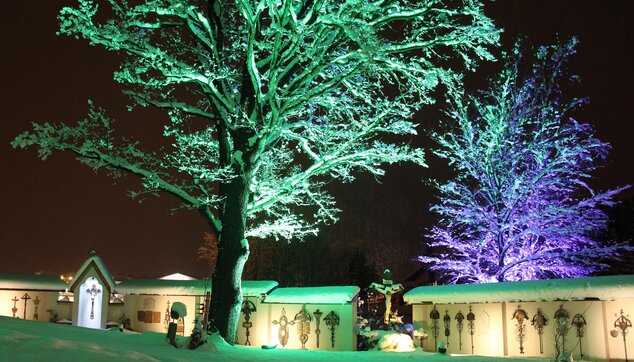 A tongue-in-cheek type of humour can be found at the wrought iron blacksmith Hans Guggenbergers "Lustiger Friedhof". A graveless cemetery with beautiful wrought iron crosses with inscriptions (in German) to make you smile.
Opening hours
02/05/2023 - 06/01/2024
tuesday - saturday
09:00 - 17:00

Access to the graveless cemetery museum is barrier-free!
The cemetery museum will be closed until the beginning of May

Price information
With your Alpbachtal Card: free access to the museum cemetery and 5% discount (minimum purchase: € 20,00) when shopping in the museum shop.
Voluntary donations for the preservation of the museum cemetery are most welcome!
Contact
Sagzahnschmiede Guggenberger
Angelika Guggenberger
Hagau 82
6233 Kramsach