Nature Trail
Difficulty: Easy
Mariathal Basilica Stations of the Cross
Along the Way of the Cross around the Mariathal basilica and pilgrimage church to Kalvarienberg. A short sabbatical with beautiful places to pause and recharge your batteries.
Take the path on the right in front of the Mariathal basilica and pilgrimage church to the cemetery and cross through the cemetery to the left. After a few steps you reach a gate bringing you tot the start of the Way of the Cross. The stations were created by the Kramsach artist Birgit Riedel. The path leads through the forest and then alongside the wall of the former Mariathal monastery. Behind the wall is the playground of the Kramsach Landessonderschule.
Actual walking time: approx. 15 minutes. Allow yourself some time to pause and contemplate.
The Way of the Cross ends at Kalvarienberg. The suffering of Christ with the crucifixion is depicted there. Spend some time in the square before descending to the right along the wall to the road. Continue to the right towards the Sculpture Park or return to the starting point at the Mariathal basilica.
Author's recommendation
Directions
Mariathal Basilica - graveyard - Stations of the Cross to Kalvarienberg - walk back to starrt
Author
Alpbachtal Tourismus
Details
Max. Altitude
558
Start
Mariathal Basilica
End
Mariathal Basilica
Public access
A12, motorway exit Kramsach/Brixlegg, towards Kramsach, Mariathal 
Public transport

accessible by train and bus

Bus 4070 

Stops:

Kramsach Sonnwendjochbahn

Kramsach Abzweigung Mariathal

Kramsach Freizeitzentrum

Parking
Free parking at the Mariathal Basilica and Pilgrimage Church or at the (now defunct) Sonnwendjochbahn chair lift in Kramsach 
Equipment
sturdy footwear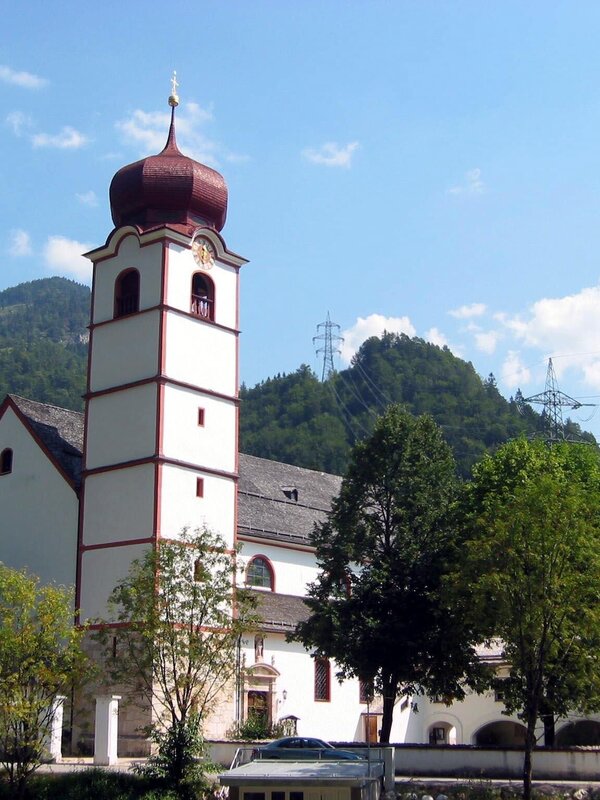 Tips for you
Good to know
There's more!
Similar tours