Mountain Biking
Difficulty: medium
Radfeld-Grafenried-Zimmermoos-Radfeld
Beautiful loop tour, with in part demanding uphill sections on a gravel road and a leisurely downhill on a tarmacked road via Zimmermoos to Brixlegg. Zimmermoos impresses with its beautiful old farms and the meadows with an extraordinary variety of flowers. For short-distance fans, it is recommended to simply cycle from Brixlegg to Zimmermoos and back along the same route - perhaps with a stop at the Hechahof!
The tour begins at the car park on the main road east of Radfeld. From here, the trail first leads flatly along the edge of the Mauken forest before it then climbs in the forest. There are some steeper passages up to the "Grafenrieder Kreuz". From here we enjoy the wonderful view over the Inn valley. The gravel road soon turns into an asphalt road, and it is possible to continue to Holzalm. However, we continue in the direction of Zimmermoos and ride downhill, past beautiful old farms and wonderful countryside, perhaps with a stop for a cosy snack at the "Heachahof", to Brixlegg. In Brixlegg a short stretch along the main road, then on the cycle path south past Rattenberg, a bit through Radfeld, cross the main road again and on the goods road to the starting point.
Author's recommendation
The mountain bike training area Skillpark and the Pumptrack in Rattenberg/Brixlegg are open all year round
Directions
Radfeld - Maukenwald - Grafenrieder Kreuz" - towards Zimmermoos - "Heachahof" - Rattenberg - Radfeld!
Author
Alpbachtal Tourismus
Details
| | |
| --- | --- |
| Max. Altitude | 1187 |
| Start | Maukenbach, Radfeld |
| End | Maukenbach, Radfeld |
| Parking | Maukenbach parking lot next to the B171 main road |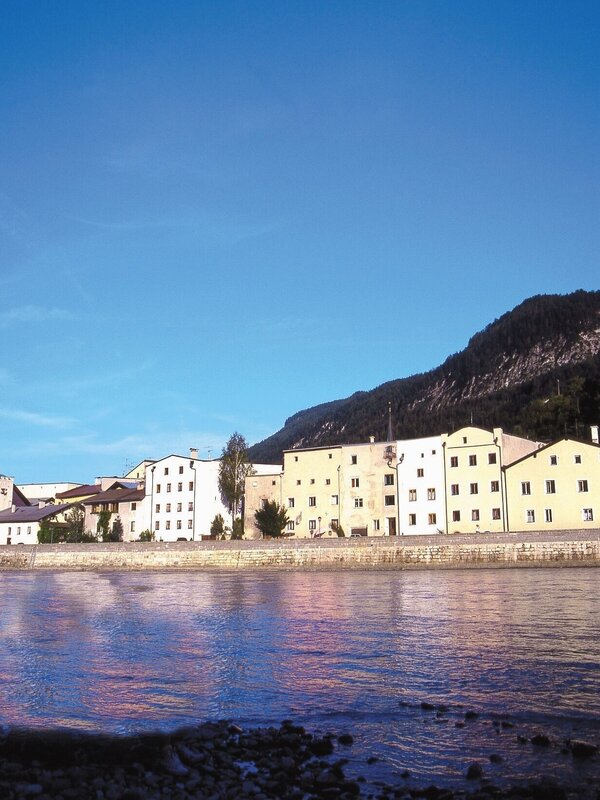 Tips for you
Good to know
There's more!
Similar tours