E-biking in the Alpbachtal
Cycling with an electric tailwind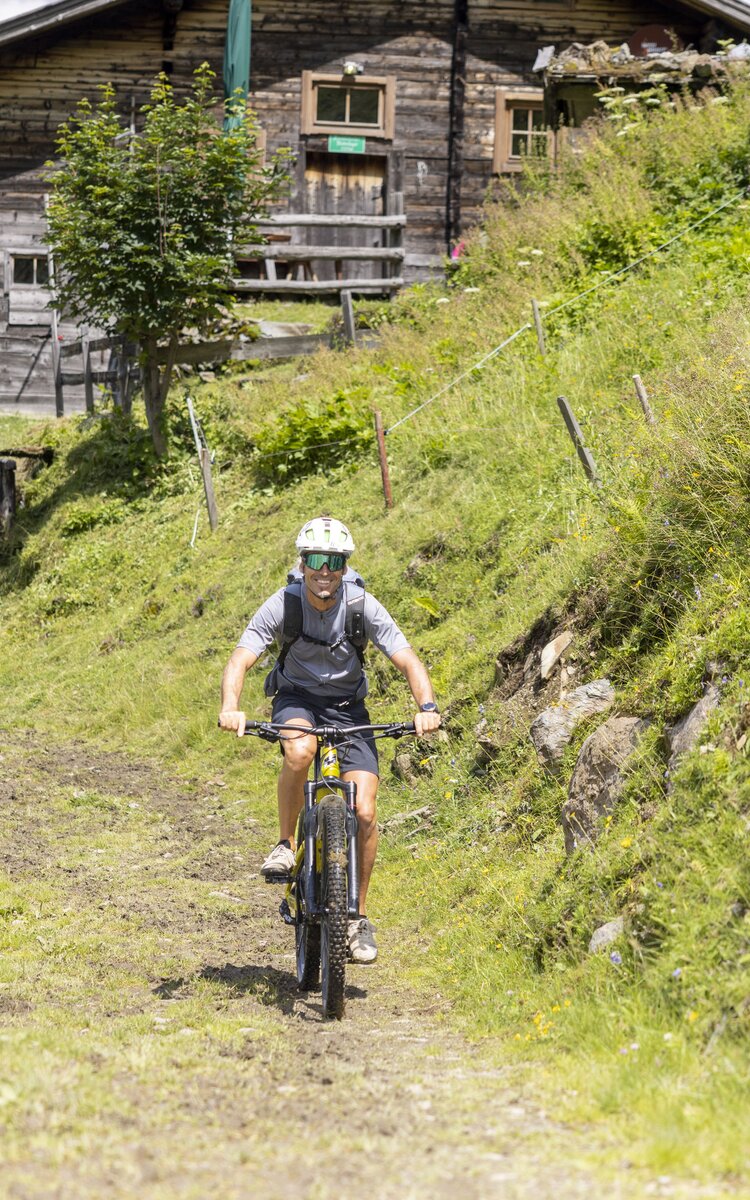 Your e-bike adventure in the Alpbachtal
With its extensive cycle paths, the Alpbachtal is ideal for long bike rides, and electric bikes with their built-in motors offer the perfect support when covering greater distances or on steeper passages. This means you can reach Alpbachtal's most fascinating places without having to stop along the way.
Time to charge the battery
Planning a longer tour through Alpbachtal's landscapes? It's always worth checking where you can stop to charge the battery of your e-bike before you set off. You will find two official e-bike charging stations in the municipality of Brixlegg – at Bike Stop Brixlegg and directly in the town centre. Please note: in Brixlegg itself you will need your own charger.
Many local restaurants will also supply your e-bike with "fresh juice" on your tour through the Alpbachtal. Whilst your bike is charging you can also kick back and recharge with delicious regional cuisine or a good cup of coffee and homemade cake. Take a look at your options and get an overview of the many partner establishments with e-bike charging stations before you set off!
Did you arrive without a bike or would you like to try an e-bike for the first time? Our many rental and service stations don't just offer classic bicycles, but also a variety of e-bikes. The experts in the local shops are on hand to help you choose the right model and you can also turn to them for adjustments and repairs.
off you go
Our event tip for e-bikers
The popular e-Bike Gauditour is the top event for connoisseurs in the Alpbachtal in autumn. You cycle through the picturesque mountain scenery to the loveliest spots in the region with culinary stops rewarding you with well-deserved treats along the way. Sporting pleasure, fun and breathtaking views are guaranteed.