Walking and hiking tours
Difficulty: medium
Alm hike in Breitenbach
Varied route past four Alms (high pasture huts)
The tour starts in Breitenbach, Schnönau. Turn right after the tennis courts and follow the steep but easy route towards the Ruhreralm (approx. one hour), on to the Aschakreuz 1.458 m (approx. one hour from the Ruhreralm) and the Aschaalm. Backtrack a short part of the path and continue through alpine pastures towards the Nachberg Hochleger. From there walk downhill to Nachberg Niederleger; an in parts quite steep, but not dangerous route leads downhill to Schönau. The walk along the road from Schönau back to where one started takes approx. 1/4 hour.
Author's recommendation
Take sufficient water and food with you, there is nowhere to get something to eat and drink along the route
Plan a visit to the new wooden chapel between the Nachberg Almen and Schönau. The chapel was errected by the Landjugend (rural youth association) Breitenbach
Safety guidelines
Surefootedness required, especially on the descent.
Directions
Breitenbach / Schönau - Gasthof Kaiserblick car park - Ruhreralm - Ascherkreuz - Aschaalm - Nachberg Hochleger - Nachberg Niederleger - Holzkapelle Niederlegeralm - Gasthof Kaiserblick car park
Author
Alpbachtal Tourismus
Details
| | |
| --- | --- |
| Max. Altitude | 1458 |
| Start | Breitenbach Schönau |
| End | Breitenbach Schönau |
| Public access | B171 to Kundl and Breitenbach, rdive through Breitenbach, take the road to Schönau. Alternatively take the L211 to Breitenbach |
| Public transport | www.vvt.at, bus no. 8311 |
| Parking | Gasthof Kaiserblick |
| Equipment | Sturdy footwear, protective clothing, something to eat and drink |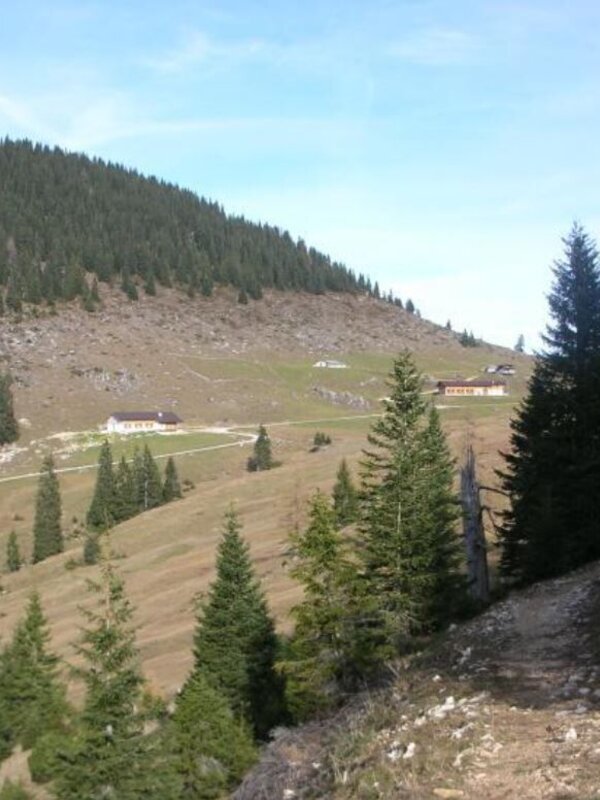 Tips for you
Good to know
There's more!
Similar tours