Walking and hiking tours
Difficulty: medium
Achen march Tiefenbach Gorge loop tour
Hike along the Brandenberg Stream and admire natures forces. In days long gone by logs used to be transported along the stream. The viewing platform towers over a particularly impressive section of the gorge.
The Achen march starts from the car park at the defunctKramsach. For a short distance the hike leads along the Aschau main road (L4) towards Brandenberg. Turn left at the first opportunity (after approx. 600 m) onto a forest path. This path leads parallel to the Aschau road to the entrance of the Tiefenbach Gorge - walking time to the gorge entrance approx. 50 minutes (4 km). From the entrance to the Tiefenbach gorge, you hike over forest soil directly along the Ache for a while, but soon the valley narrows.Jausenstation Tiefenbachklamm. The hike through the gorge takes approx. 90 minutes.Gasthaus MariathalLiftstüberldetails for the Tiefenbach Gorge hike to Jausenstation Tiefenbachklamm and back
Directions
Car park at the defunct Sonnwendjochbergbahn (chair lift) in Kramsach - 4 km forest track running parallel to the Aschau main road (L4) - Tiefenbach Gorge - Jausenstation Tiefenbachklamm - tarmacked road - forest track to Brandenberg (Markstein) - bear right towards the "former overland road Markstein-Audörfl" - "former" Brandenberg main road - Lake Frauen - Mariatal - car park.
Author
Alpbachtal Tourismus
Additional information
alpbachtal.at
Safety guidelines
Sturdy footwear and sure-footedness are required! We strongly recommend not to walk the gorges on days with heavy rainfall. Take sufficient water with you! There are no more hospitality venues on the stretch between the Jausenstation Tiefenbachklamm and Kramsach!
Author's recommendation
Keep an eye out for relics of the timber rafting era while walking the trail. You can also take
bus 4070
to the gorge entrance. The bus departs once daily at approx. 8:20 a.m. during low season and twice (approx. 9:00 a.m. and 10:00 a.m.) in July/August/September during
peak season
. Bus services run from Brandenberg to Kramsach and to the Mariatal bus stop.
Details
| | |
| --- | --- |
| Max. Altitude | 919 |
| Start | Sonnwendjochbahn car park, Kramsach |
| End | Sonnwendjochbahn car park, Kramsach |
| Public access | A12, motorway exit Kramsach/Brixlegg, towards Kramsach, defunct Sonnwendjochbergbahn (defunct chairlift) |
| Public transport | Bus no. 4070 |
| Parking | Car park at the defunct Sonnwendjochbergbahn (chair lift) in Kramsach |
| Equipment | sturdy footwear, food & water |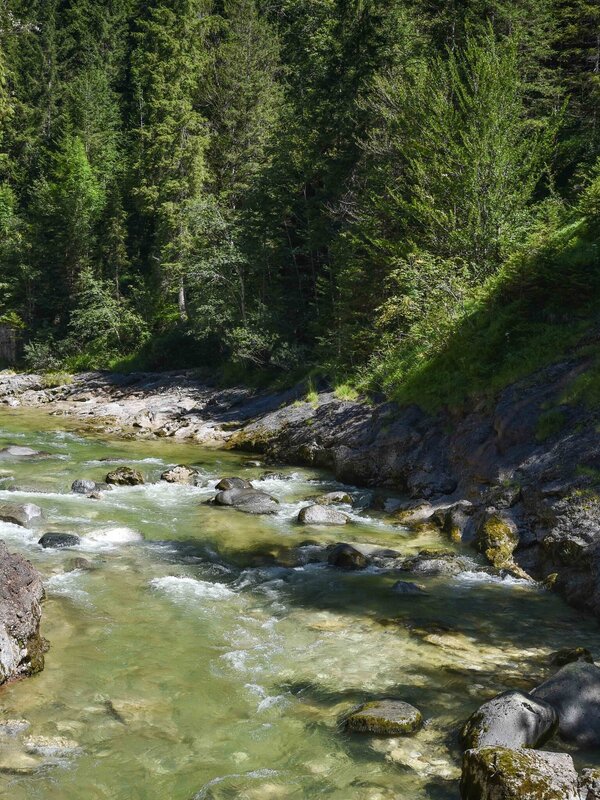 Tips for you
Good to know
There's more!
Similar tours