Wonderful Alpbachtal
Hiking in spring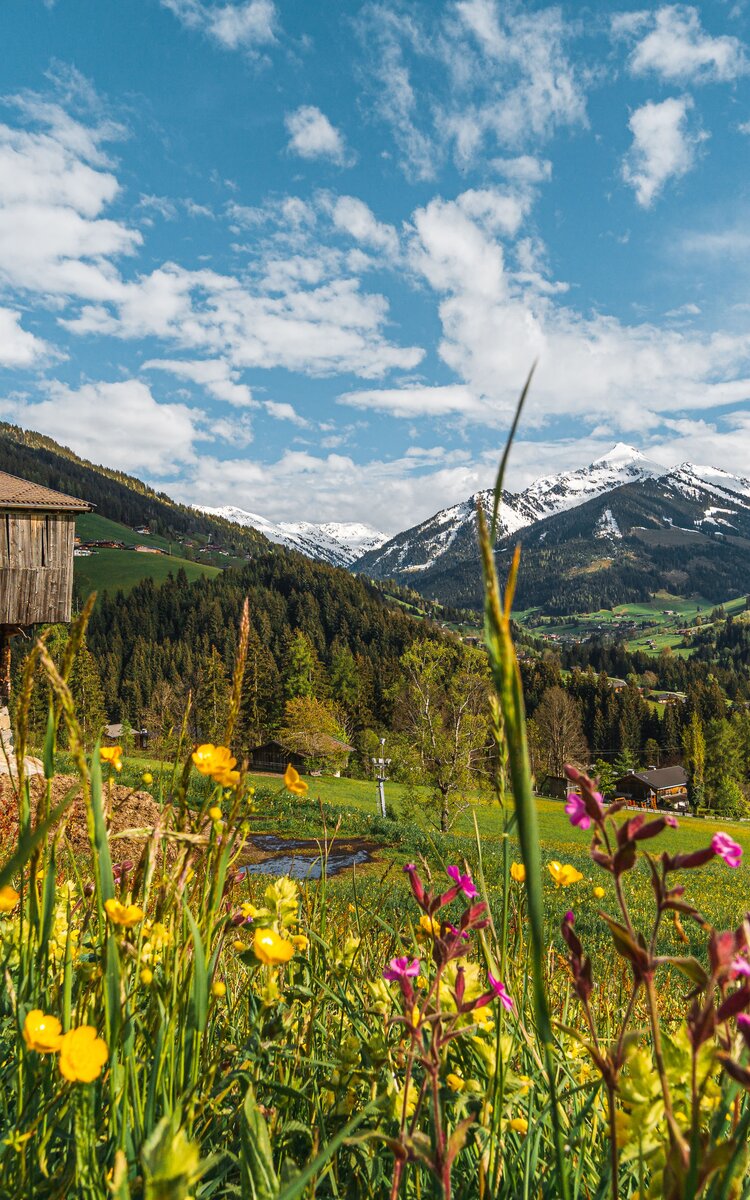 Enjoy spring in the Alpbachtal
Even if some mountain peaks are still covered with a light blanket of snow, come spring, the blossoming natural landscapes beckon us to explore the heights for some spring hiking. Thanks to the ideal location and already pleasant spring temperatures, hikes to some beautiful places in the Alpbachtal can already be undertaken. Find our tips for a sunny hiking season in the Alpbachtal!
The sunniest peaks & hiking trails
The Alpbachtal is an eldorado for hikers. Between rugged mountain peaks and lovely grassy hills, 30 catered huts invite you to spend some time to soak up the beauty.
A special tip in springtime is a hike to the Voldöpper Spitze. The 1,506m high mountain promises unique views of the Rofan Range and an unforgettable summit experience. The mostly snow free route from Kramsach is ideal in spring. From Brandenberg the trail can often still be covered in snow. Therefore, come spring the longer route from Kramsach is recommended, as it is simply sunnier!
Pure alpine experience awaits hikers on the circular tour to the Farmkehralm in Alpbach. The rustic alpine pasture in the Greiter Valley can be reached via the Jagdsteig in 1.5 hours. Alternatively, the Breitenbacher Almenwanderung is a long, but in spring very sunny loop tour, past alpine pastures offering magnificent views.